Blue Rock Golf Outing raises over $200,000 for Dr. Tom Catena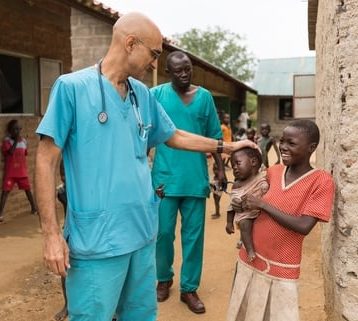 Blue Rock Construction would like to thank everyone for their generous support of our Sixth Annual Blue Rock Golf Outing to Benefit Dr. Tom Catena and his lifesaving mission in the Nuba Mountains in Sudan.
Thanks to your generous support, we raised over $200,000 and it all goes directly to Dr. Tom to support his life's work of providing medical care to the forgotten people of the Nuba Mountains. Thanks to you, Blue Rock has raised over $832,000 since 2017.
We are tremendously grateful to everyone who sponsored, participated, and contributed to the outing's success. The weather was great, the company was fabulous, and the day was filled with fun!
It was great seeing everyone back on the course, and you can click HERE to view and download photos from the golf outing.
We greatly appreciate your help and want to ensure you how important your commitment was to the overall success
of this event.  Please accept our heartfelt thanks for your generosity!
We look forward to seeing you again at next year's outing.