Client: Jaindl-Watson Development Partners
Project: JW Industrial Park Route 329 – 5 Buildings
Location: Allen Township, Pa.
Sizes: Building 1: 985,000 SF; Building 2: 604,500 SF;
Building 3: 261,500 SF; Building 4: 298,500 SF;
Building 5: 122,000 SF
Architect: KSS Architects
Site/Civil Engineer: The Pidcock Company
Traffic Engineer: Langan Engineering
Responsibility: Construction Management
Construction Period: 46 months
Blue Rock was proud to partner with Jaindl-Watson Land Development to deliver a five-building complex for the JW Industrial Park Route 329 in Allen Township, Pa.
The first joint venture between Jaindl Land Development and Watson Land Company, JW Industrial Park Route 329 is one of the largest distribution hubs in the Northeast.
The new complex includes approximately 2.2 million square feet and covers 275 acres.
The site entailed over 2 million cubic yards of earth material to be handled, including 600,000 cubic yards of rock blasting.
The project also called for the installation of a temporary on-site concrete batch to limit the development's impact on the community and decrease the number of trucks entering and exiting the site.
Along with the five buildings, three township roads were upgraded to handle the additional traffic from the new site development with new traffic signals, storm sewer, and paving.
Blue Rock received a letter of intent to start early procurement in October 2019. Mobilization began shortly after that for the multi-phased project in Northampton County, Pa.
Building 1 (953,336 SF) and Building 2 (601,836 SF) were completed in 2022.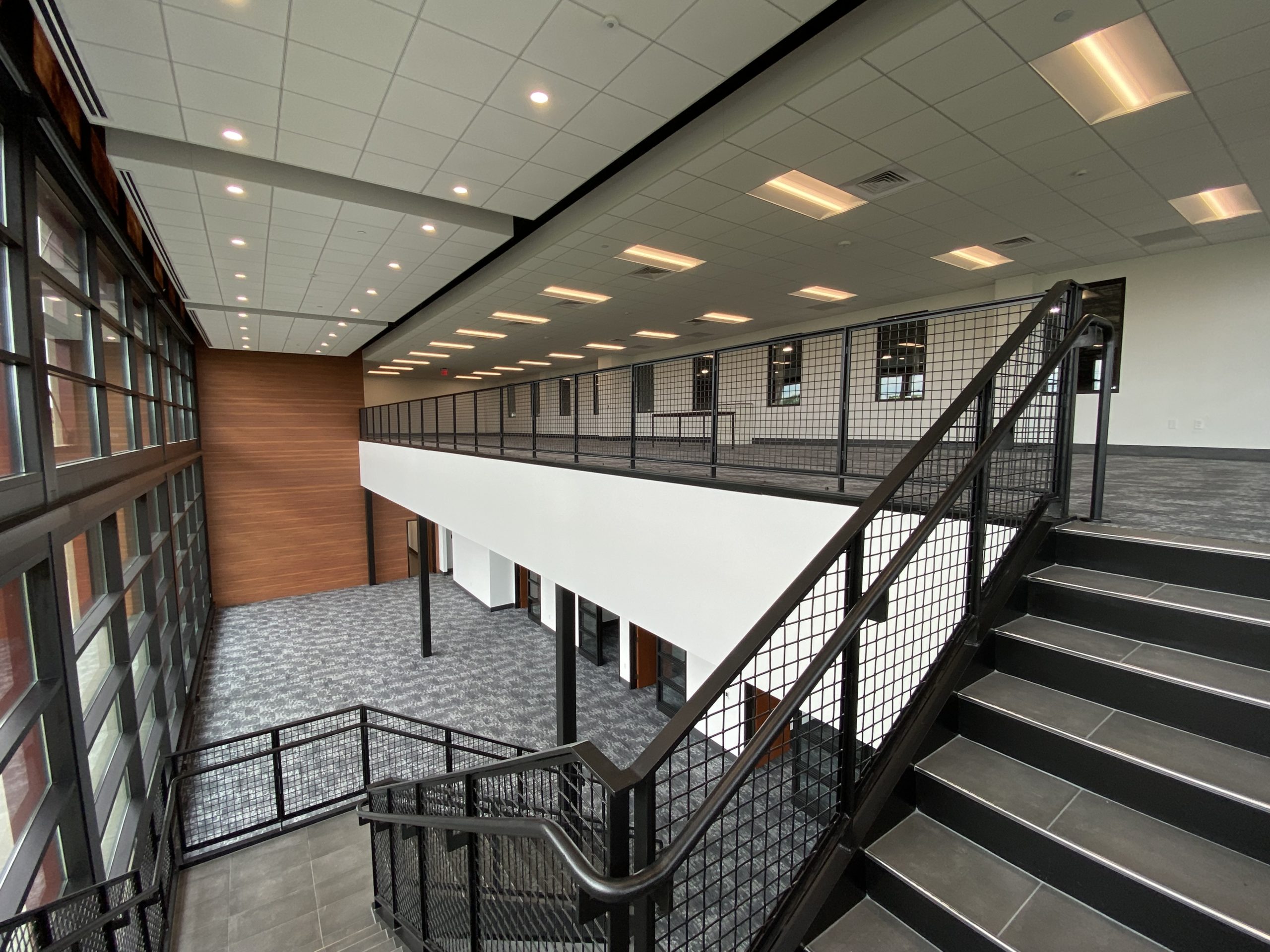 Building 3 (261,500 SF) received its certificate of occupancy in May 2023 when supermarket chain Aldi took possession.
The CO for Building 5 (122,000) followed in early June. ​In July, Building 4 (298,500 SF) was the fifth and final building to receive its certificate of occupancy.
​Thank You
Blue Rock enjoyed a successful project for Jaindl-Watson by partnering with some of the best companies in the business. Blue Rock extends our appreciation to the following organizations for a job well done!
All American Concrete • Allen Township • Allen Township Fire Company No. 1 • Aquamist Irrigation • Aquatica • Armor Masonry • Army Corps of Engineers • Barry Issett Engineering • Base Engineering • BEI Electrical • Builders Door & Hardware • Castetter Masonry • CFC Solutions • City of Bethlehem Water Authority • Consolidated Construction Resources, Inc. • CP Rankin • D'Huy Engineering • Dinardo Woodworking • Donald B Smtih Roofing • Durable Surfaces • East Allen Township • Fast Signs Allentown • Fast Signs Easton • Fenstermacher Masonry • Hanover Engineering • Hartman Masonry • Hutts Glass • Industrial Caulk & Seal • Ira G. Steffy and Son • Keycodes Inspection Agency • KSS Architects • Langan Engineering • Levan Steel • Lithko Contracting • Lyndon Steel • M.A. Yeakel Sons Inc. • Morris Black • Muschlitz Excavation • Northampton County Conservation District • Northampton School District • NuCor Management • Overhead Door of Allentown • PennDOT • Philips & Tosco Landscaping • Pidcock Engineering • PPL Electric Utilities • Promax Fencing • S.A. Comunale • Smith Miller Associates • South Jersey Glass & Door • Stokes Equipment • The Witmer Company • TraCorp • UG Utilities • Van Eerden Coatings