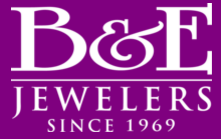 Blue Rock assisted B & E Jewelers' move from its Northeast Philadelphia store to its "beautiful, convenient, new location in the heart of Southampton, PA" by constructing a state-of-the-art retail facility.
The 4,000-square-foot store built from the ground up features a modern, first-floor showroom, plus a sound-proofed second floor that includes manufacturing and office space.
In 2016, B&E Jewelers was listed among the Top 10 Jewelry Stores in Bucks County, PA, by The Prime Buyer's Report
About B&E Jewelers
B & E Jewelers manufactures, assembles or directly imports high-end jewelry. It is family owned and operated and has served customers throughout Philadelphia and the surrounding suburbs for over 40 years.