Blue Rock constructed Philly-based Pizzeria Vetri's first location in Washington, D.C.
At 2,595 square feet, Pizzeria Vetri DC is the largest location among their five pizzerias and sits at the corner of 14th and Florida Streets.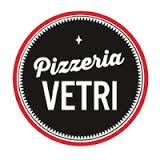 Inside, there's seating for 49 and two bars. They also offer outside dining with a 38-seat patio.
Pizzeria Vetri prefers a massive wood-burning Marra Forni oven that cooks pizza in three minutes at 650 degrees. In order to install the oven, the Blue Rock team removed and reinstalled the storefront.  Blue Rock also installed a walk-in cooler.
The project  also included major coordination with the owner's vendors, including kitchen vendor Penn Jersey Paper, another Blue Rock client.
Besides Washington, D.C., there's also a Pizzeria Vetri in Austin, TX, and two in Philadelphia, including the one Blue Rock constructed on Chancellor Street at Rittenhouse. Blue Rock also delivered a Pizzeria Vetri to the King of Prussia (PA) Mall.
Marc Vetri is one of the biggest chef names in Philadelphia and is a James Beard Award winner.
In 2013, Pizzeria Vetri debuted on Callowhill Street in Philadelphia as The Vetri Family's only restaurant solely dedicated to the fine art of authentic Italian pizza-making. Since, it has risen to become one of Philadelphia's must-visit dining destinations.