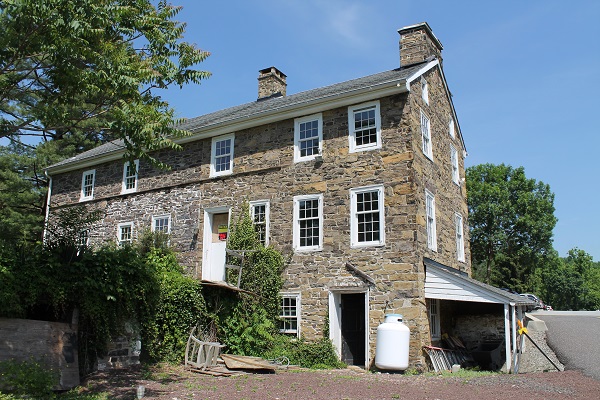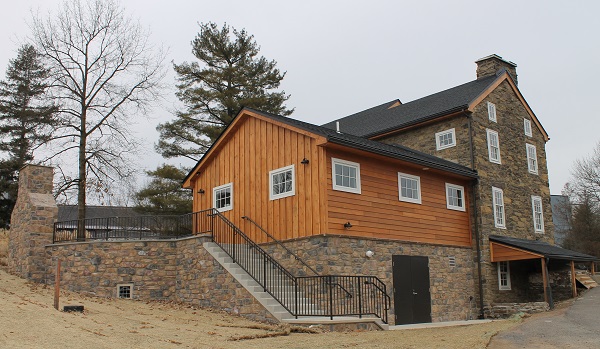 Blue Rock renovated an 18th century farmhouse into a modern gathering place for SEI Investments while maintaining historic details.

The original farmhouse dates to 1744 and includes an addition built in 1799.
Project highlights:
Demolished remaining floor joist and roof structure.
Installed new reclaimed flooring and heavy timber trusses to create an open concept gathering space. This includes a new 18' x 13' glass door and window opening up to a new flagstone patio, seat wall and fireplace.
All of the existing windows were replaced to match the look and style of the existing building.
A small addition was constructed to house the mechanical equipment as well as provide new restrooms
Built around 1740 and situated near the defunct Perkiomen Railroad, the farmhouse walls literally hold hundreds of years of history. While transforming the weary farmhouse into the IdeaFarm, contractors tearing down drywall uncovered a revised second-edition spelling book, which was inscribed with the year 1799 and the name Thomas Wade (born in 1776 and died in 1870). Caleb Cresson purchased the home in 1862, shortly before Wade died. Cresson was related to the Wetherills, an affluent and legendary family in the Oaks area. The farmhouse's continued sense of purpose provides opportunities for past reflection and future inspiration.