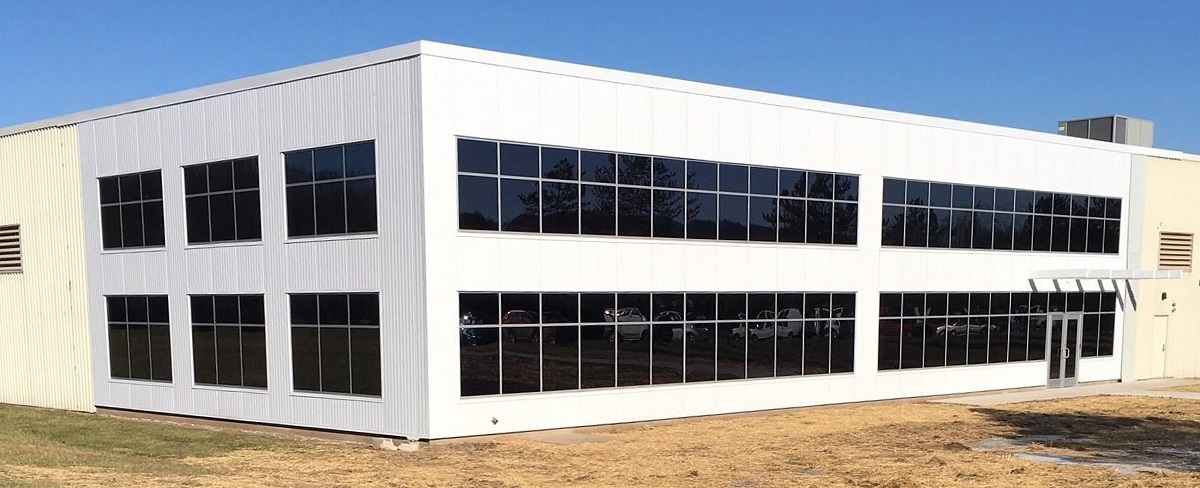 Blue Rock completed renovations to SEKISUI Polymer Innovation's 340,000-square-foot manufacturing campus in Bloomsburg, PA with some dramatic results. 
Eight months after construction started, the facility now includes a new four-level, 72-foot Blend Tower. SEKISUI SPI, a worldwide manufacturer of specialty polymers, will use the 4,800-square-foot tower to manufacture advanced materials used in aerospace and mass transit applications.
The Blend Tower also includes two large roof hatches to allow a crane to remove or add equipment when needed.
Along with the tower, the SEKISUI SPI project included interior and facade renovations:
A new 10,000-square-foot appLab™, which is a process area to turn raw product into prototype applications, features an interior mezzanine for office space, plus a workshop area
A 4,600-square-foot facade upgrade featuring Sage glass and insulated metal panels to its Customer Collaboration and Finance offices
Full remodel of existing finishes and fixtures in the locker room 
Renovations took five months to complete.