A Crowning Achievement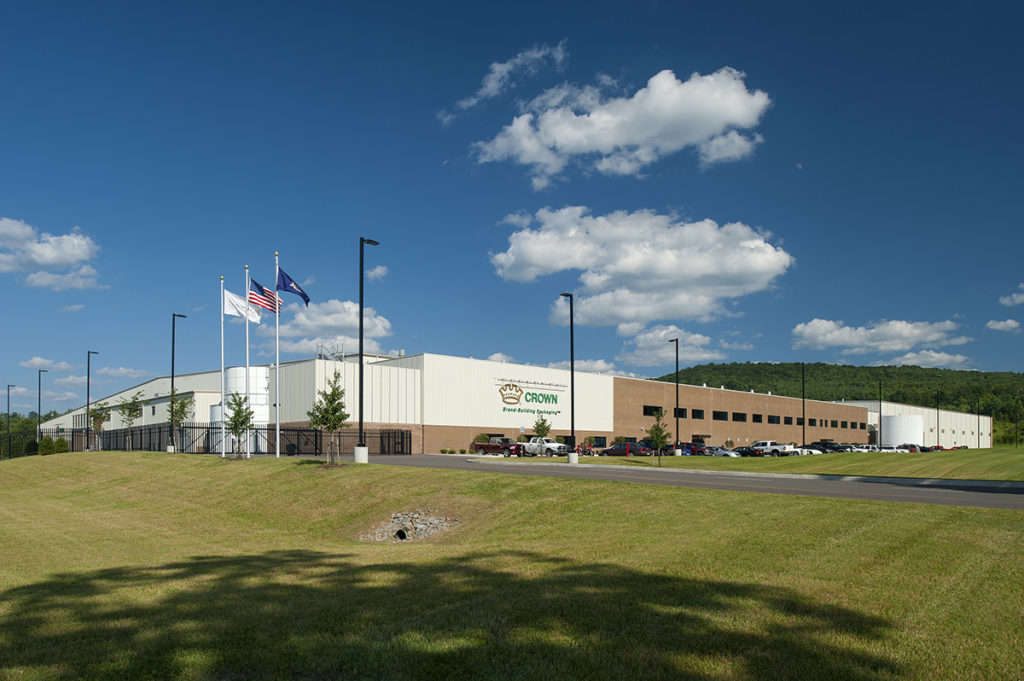 Client:  Crown Holdings, Inc.
Location:  Nichols, NY
Size:  535,000 SF
Architect:  Margulies Hoelzli Architects
Responsibility:  Design Build / Construction Manager
Construction Period:  14 Months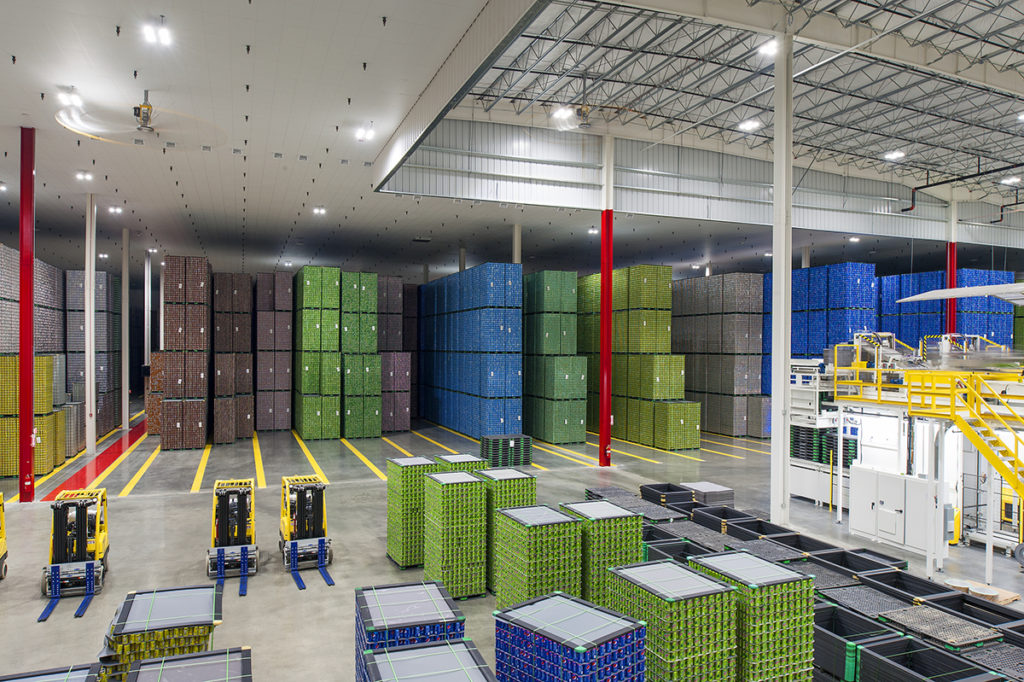 Crown Holdings, Inc., a leading supplier of metal packaging products worldwide, is operating its first greenfield facility in the United States in more than twenty years thanks to Blue Rock Construction.
The new 535,000-square-foot manufacturing plant Blue Rock built in Nichols, NY features:
168,000 SF warehouse
41,000 SF unloading area
30,000 SF expansion area
16,000 SF office area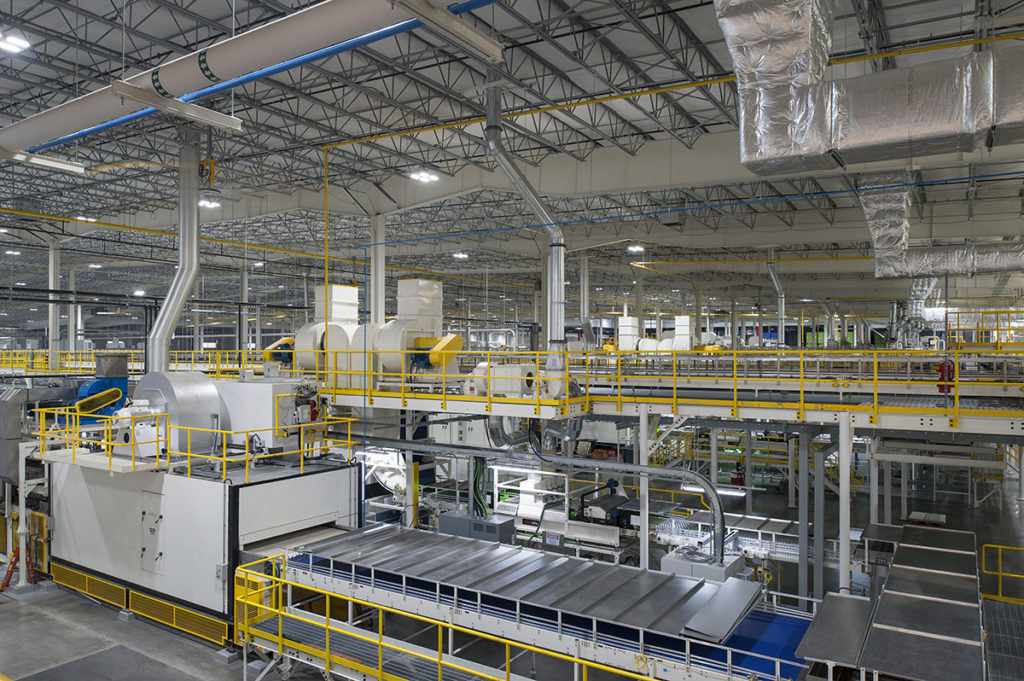 Equipped with two manufacturing lines, the state-of-the-art plant has the capacity to produce 7,000 specialty cans a minute and 1.6 billion cans per year.
Along with the Nichols facility, Crown operates fifteen beverage can plants in North America, manufacturing aluminum cans ranging in size from 7.5-ounce to 16-ounce, as well as a variety of beverage can ends.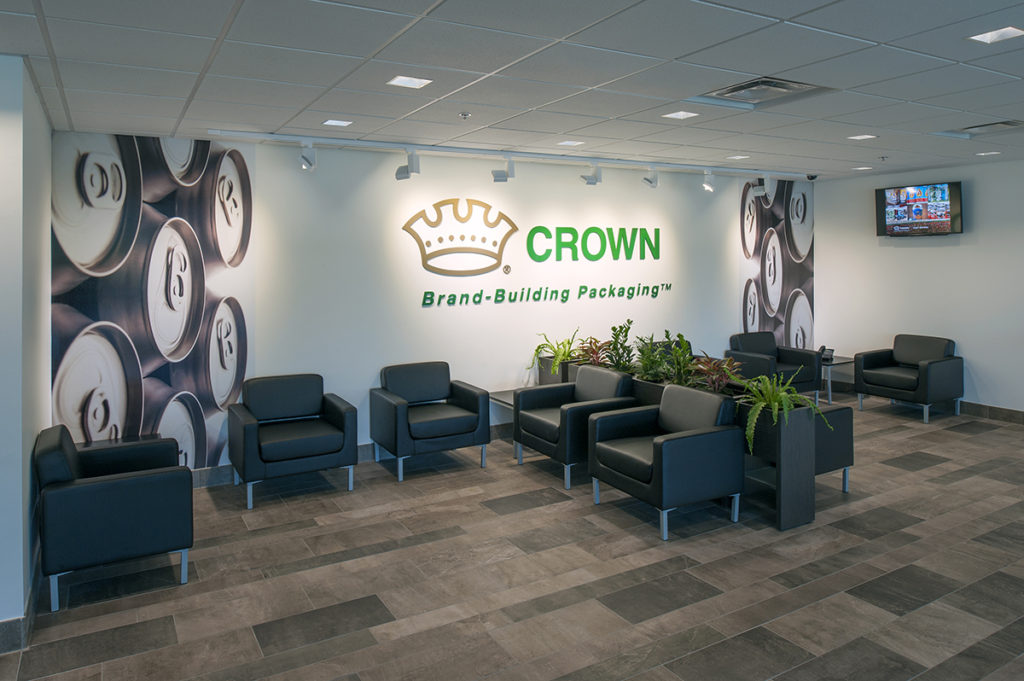 During construction, the massive size of the New York plant, which sits on 40 acres, required the use of helicopters to deliver mechanical components for its heating, ventilation, and air-conditioning units.
Midwest Helicopter Airways transported a total of 44 lifts, which included (11) 2,650-pound heaters. The Midwest crew and the project team from J&K Plumbing and Heating did an excellent job executing the airlift plan.
Blue Rock's design-build project team also enjoyed a great partnership with  Margulies Hoelzli Architecture and Greenman-Pedersen, Inc., which provided mechanical, electrical and plumbing, and fire protection design services.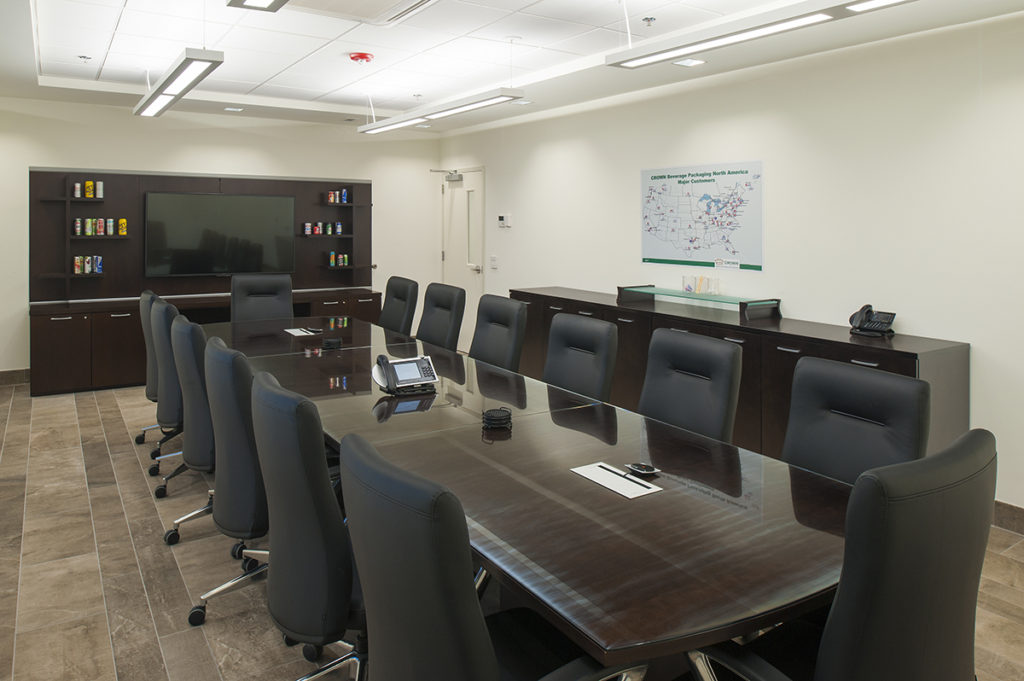 Construction took 14 months to complete.
"I would like to take this opportunity to thank you all for your efforts in completing the Nichols plant," said  Mark Liptrot Project Manager for CROWN Technology. "It was a pleasure and a privilege to have met and worked with (Blue Rock). I wish you all the very best for the future and maybe one we will cross paths again."
Crown dates back to 1892 and is one of the leading metal packaging companies in the world. It employs 23,000 people worldwide.
---
ADDITIONAL MANUFACTURING PROJECTS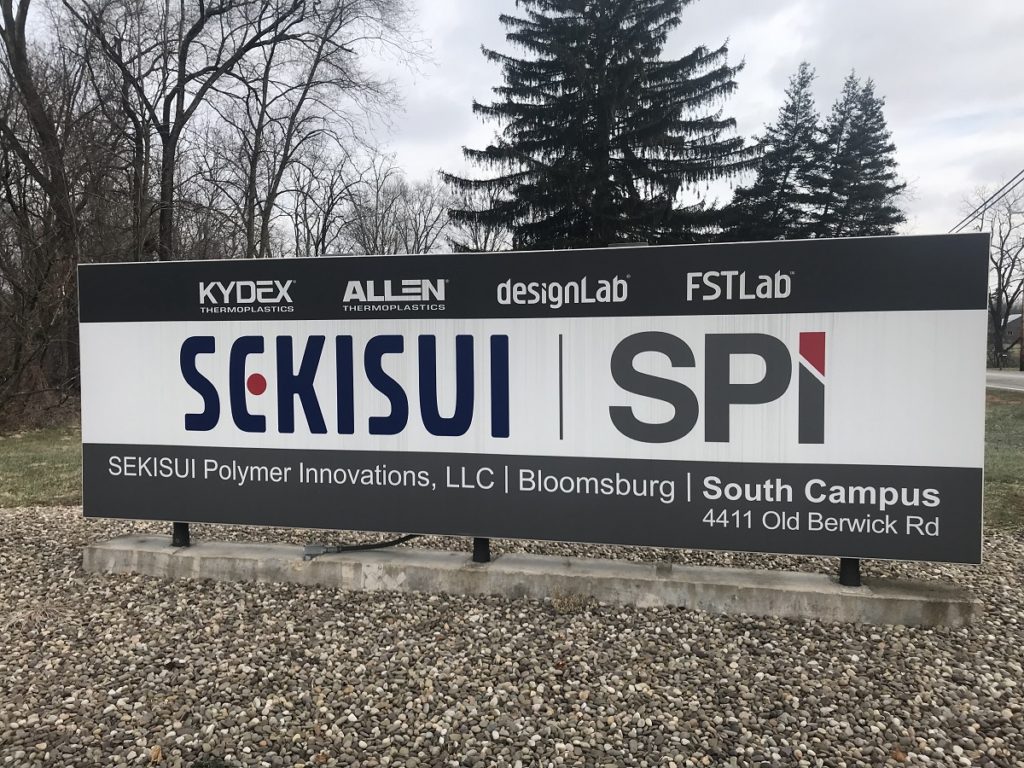 Building a Tower for Sekisui
Blue Rock completed renovations to SEKISUI Polymer Innovation's 340,000-square-foot manufacturing campus in Bloomsburg, PA with some dramatic results.
Eight months after construction started, the facility now includes a new four-level, 72-foot Blend Tower. SEKISUI SPI, a worldwide manufacturer of specialty polymers, will use the 4,800-square-foot tower to manufacture advanced materials used in aerospace and mass transit applications.
The Blend Tower also includes two large roof hatches to allow a crane to remove or add equipment when needed.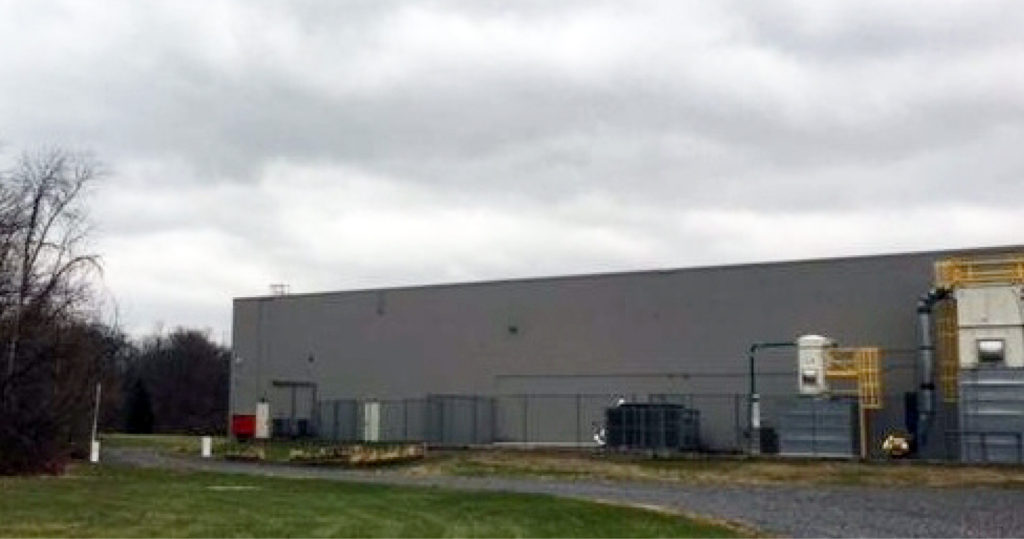 Before (above) and after (below) photos of the Blend Tower.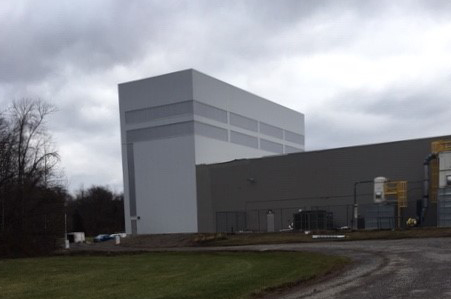 Along with the tower, the SEKISUI SPI project included interior and facade renovations:
A new 10,000-square-foot appLab™, which is a process area to turn raw product into prototype applications, features an interior mezzanine for office space, plus a workshop area
A 4,600-square-foot facade upgrade featuring Sage glass and insulated metal panels to its Customer Collaboration and Finance offices
Full remodel of existing finishes and fixtures in the locker room
Renovations took five months to complete.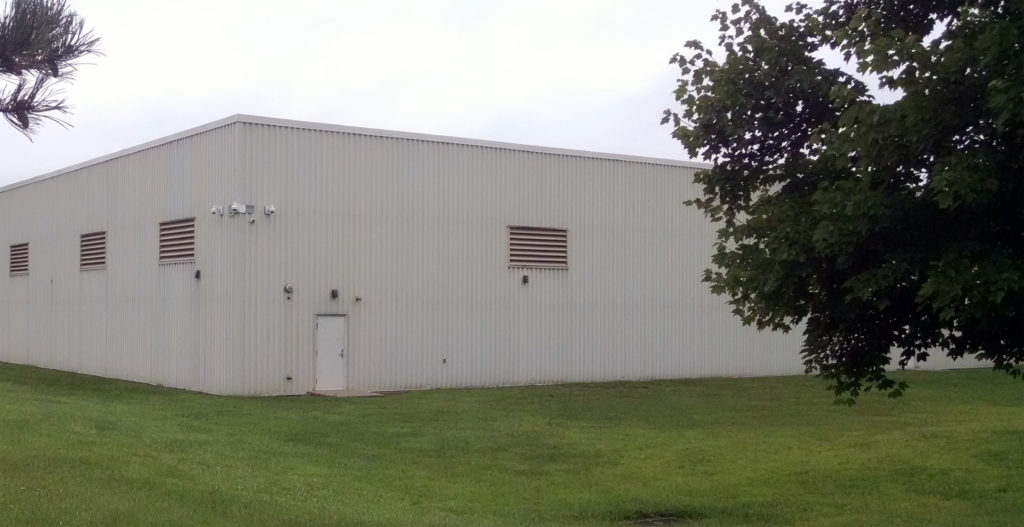 The remote office area before renovations (above) and after (below)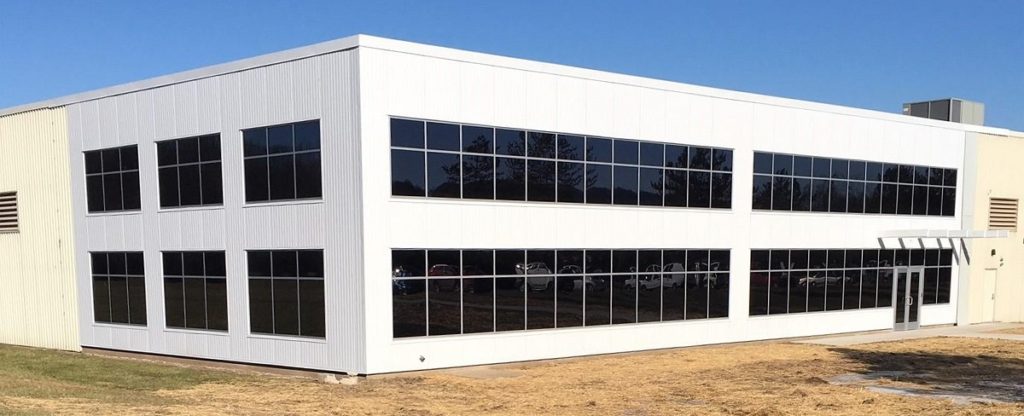 ---
Expansion for Godshall's Quality Meats

Phase 1:  Blue Rock renovated and expanded Godshall's production facility in Lebanon, PA with a 38,000-square-foot addition that features two main levels for production and another mezzanine for offices.
The main levels include cold storage, clean rooms, packaging and washing rooms, plus production and storage areas. Most of the facility is conditioned to 36 degrees F, while other areas are set between 60 and 70.
Phase 2:  Blue Rock re-purposed one existing large room into five new blast chillers and one stick room. Work included:
Cutting and removing existing slab
Excavating and removing enough materials to provide new floor drains
Providing a new mud slab with electric heating system
Insulated metal panel walls
Epoxy flooring
Phase 3:  Fit-out work consisting of expanding existing restrooms, providing a new insulated metal panel locker room and wash room.