Blue Rock Builds State-of-the-Art Facility for Werner Enterprises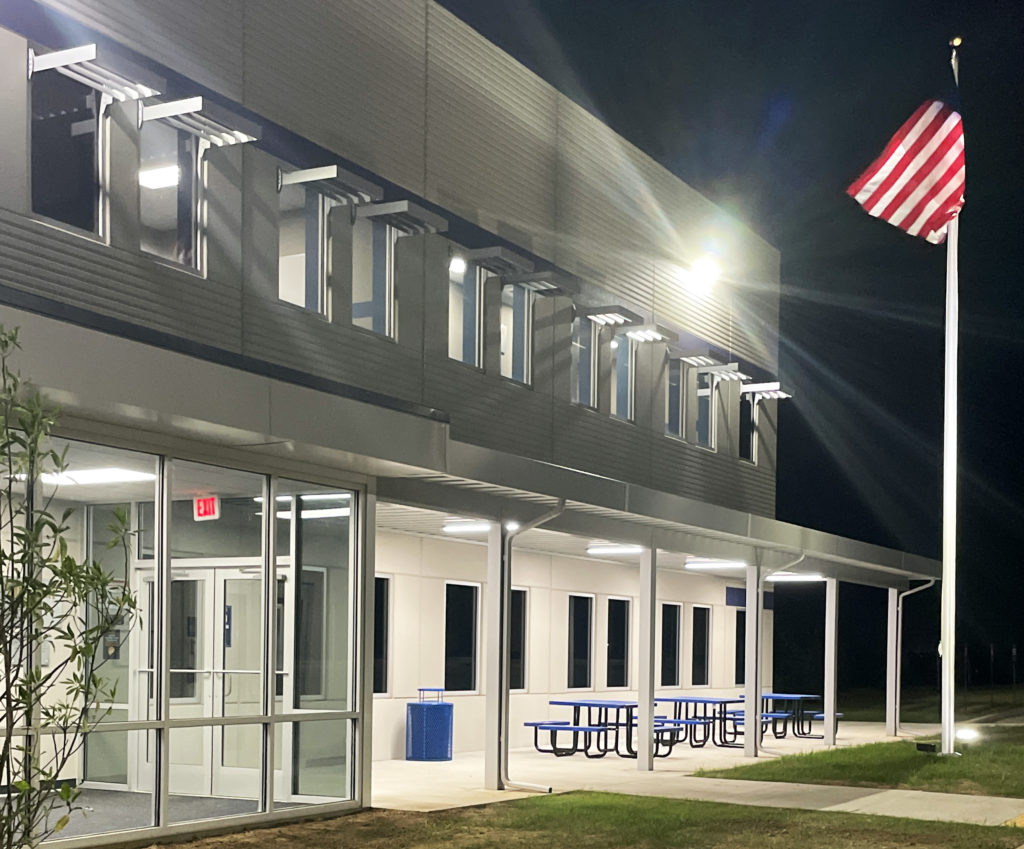 Client:                  Werner Enterprises
Project:               Maintenance & Training Facility
Location:            Palmer Township, Pa.
Size:                       67,000 square feet
Architect:           Portner & Hetke Architects
Responsibility:  Construction Manager
Blue Rock is proud to have delivered a state-of-the-art, truck-training and maintenance facility for Werner Enterprises that includes all the amenities a driver needs.
The 67,500 square-foot facility sits on 28 developed acres in Palmer Township, Pa. It features showers, laundry, a company store, a workout facility, a relaxing lounge area, and a full-service tractor and trailer shop and wash.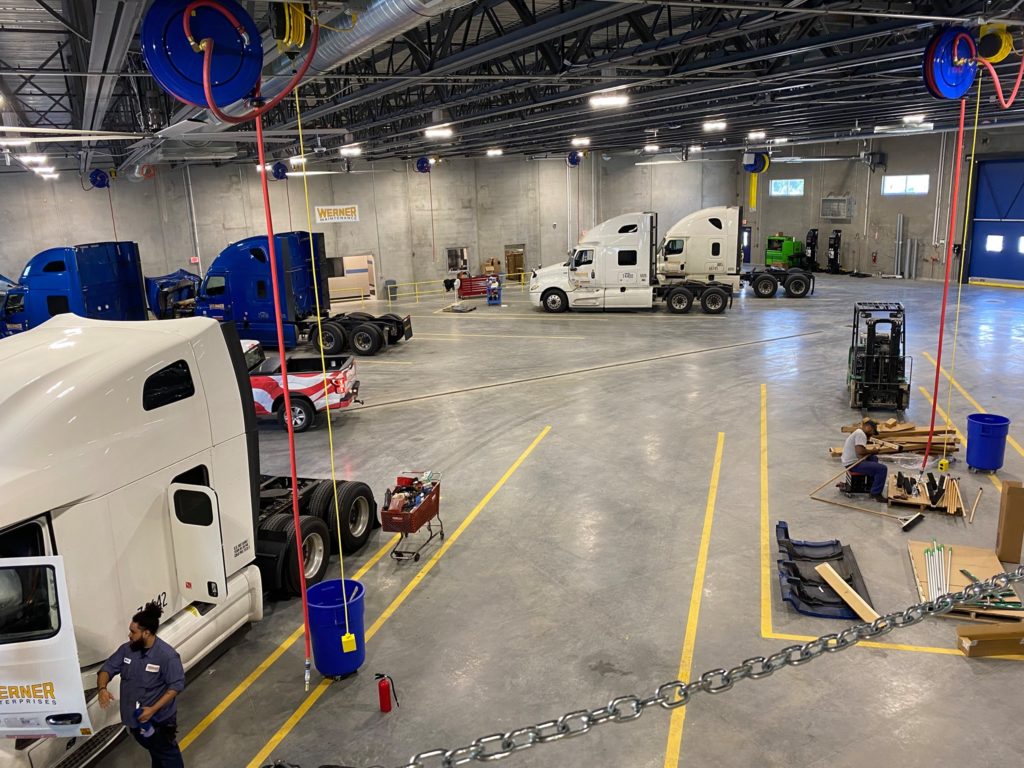 Located in the Lehigh Valley, the facility will host driver safety courses and Werner's Career Track program for professional drivers new to Werner. The facility also includes 200 trailer parking stalls and 90 tractor parking stalls.
"It's an amazing facility," said Blue Rock Project Executive Paul Nehrbas.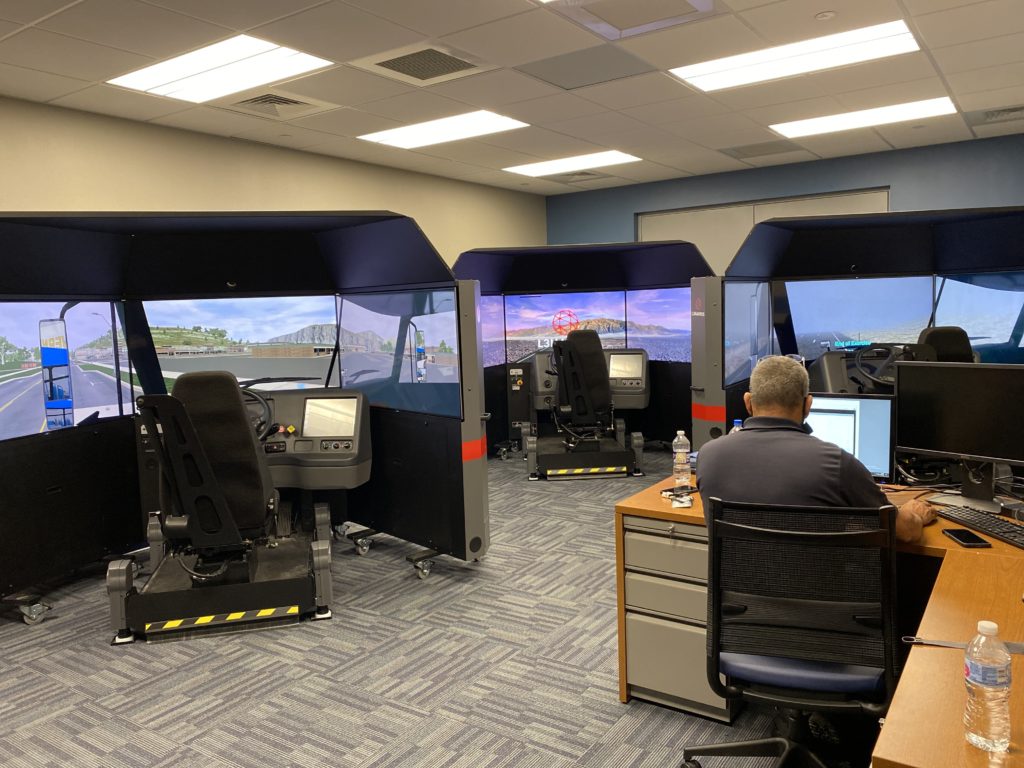 "Providing state-of-the-art facilities for our professional drivers is very important to us, and this new location will be one of the best in our network," said Chairman, President, and Chief Executive Officer Derek Leathers. "Our facilities serve a vital role in the productivity and safety of our drivers, and we will continue to invest in them to ensure they are always best-in-class."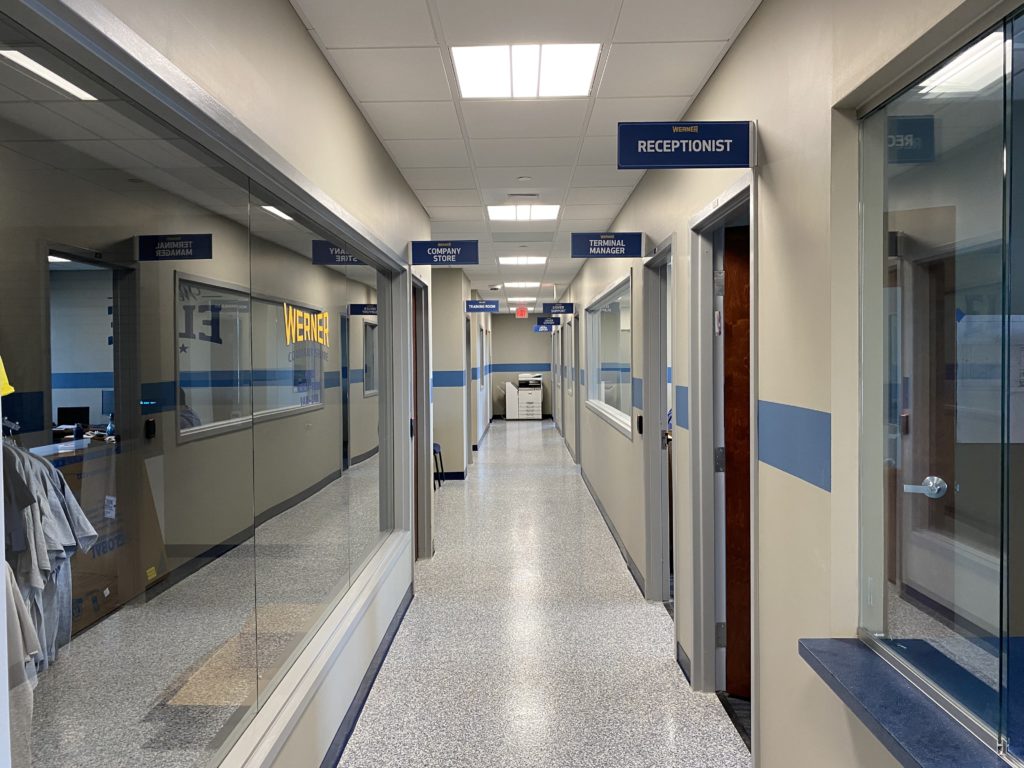 The site also features two large underground infiltration basins, which are 182,000 square feet and 305,000 square feet. Work included 5.5 acres of piping 20 feet below the ground.
The project also called for approximately 750,000 square feet of concrete paving.
The new facility opened in July 2021 and will add 70 jobs to the Lehigh Valley area, including office and maintenance associates.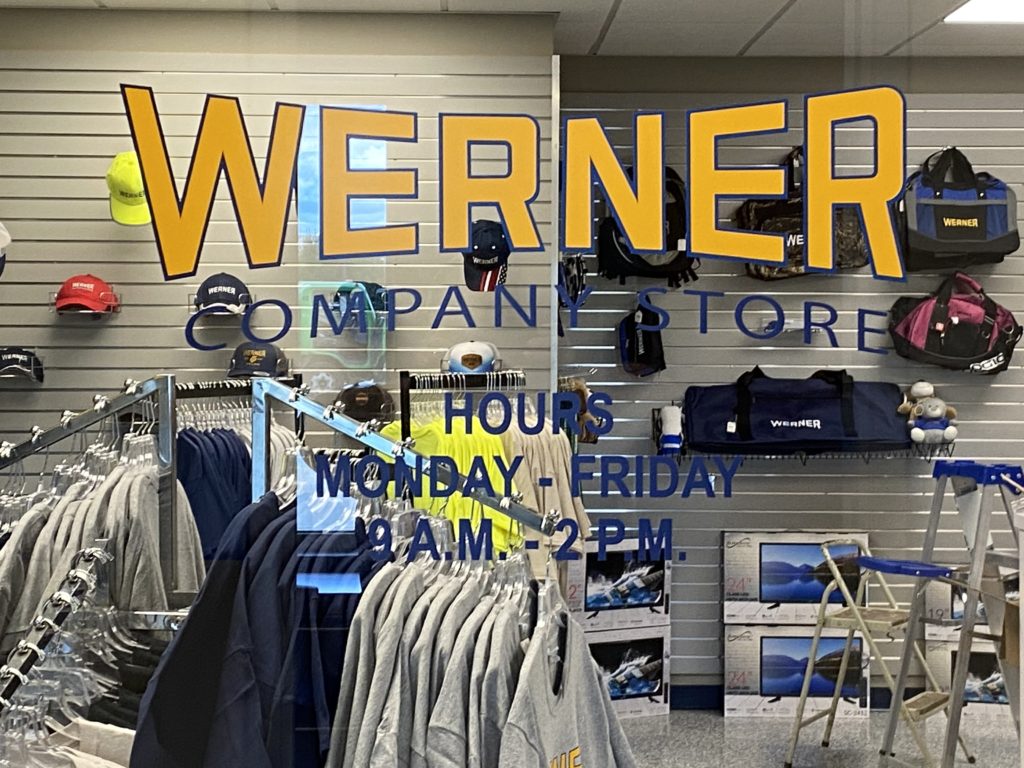 About Werner Enterprises
Werner Enterprises, Inc. (Nasdaq: WERN) delivers superior truckload transportation and logistics services to customers across the United States, Mexico, and Canada. With 2021 revenues of $2.7 billion, an industry-leading modern truck and trailer fleet, over 13.500 talented associates, and our innovative Werner EDGE technology, we are an essential solutions provider for customers who value the integrity of their supply chain and require safe and exceptional on-time service. Werner provides Dedicated and One-Way Truckload services as well as Logistics services that include truckload brokerage, freight management, intermodal and final mile. As an industry leader, Werner is deeply committed to promoting sustainability and supporting diversity, equity, and inclusion.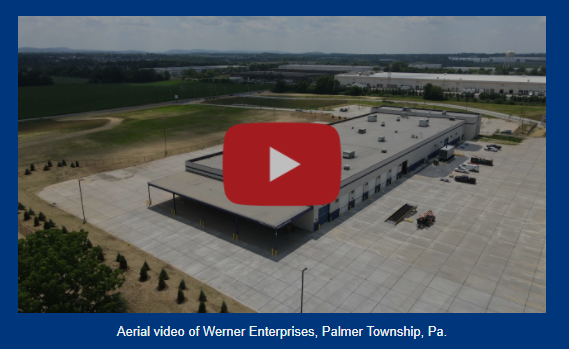 Thank You
Blue Rock enjoyed a successful project for Werner Enterprises by partnering with some of the best companies in the business. Blue Rock extends our appreciation to the following organizations for a job well done!
Advanced Cleaning Solutions • American Overhead Door & Dock • Armor Masonry Restoration • Base Engineering Inc. • Bastian Commercial Floors • Bazella Group • Benchmark Engineering Inc. • Beth-Allen Scaffold & Equipment • Bollinger Electric • Daniel C. Kiriposki, Inc. • Design Plastic Systems • EdgeOne Property Services • FASTSIGNS • Fenstermacher Construction Services • Geo-Technology Associates, Inc. • Hafer Equipment Ltd • Ira G. Steffy & Son, Inc. • J. Rockwood & Associates, Inc. • Kaye & Sons • Kevin T. Fogerty Law Offices • Liberty Engineering • Liberty Excavators • M.A. Yeakel Sons, Inc. • Met-Ed • McCombs Steel • Morris Black Designs • Northampton County Conservation District • Northeast Precast • Otis Elevator Company • Palmer Township • Paul Giroux, Inc. • Pennsylvania American Water Co. • Phillips & Tosco • Pidcock Engineering • Portner & Hetke Architects • Print-O-Stat • Rizz Containers & Disposal LLC • Rowe Sprinkler • Rushing Enterprises • Systems, Inc. • Scales & Sales • Snyder Surveying • South Jersey Glass & Door • Stokes Equipment • Sunbelt Rentals • Township Fence, Inc. • Tri-County Mechanical • UGI Corp. • Uline • Van Eerden Coatings Company • WillScot Trailers • Wily Roofing • Zook Interiors