Blue Rock Delivers Upscale Cold Storage Facilities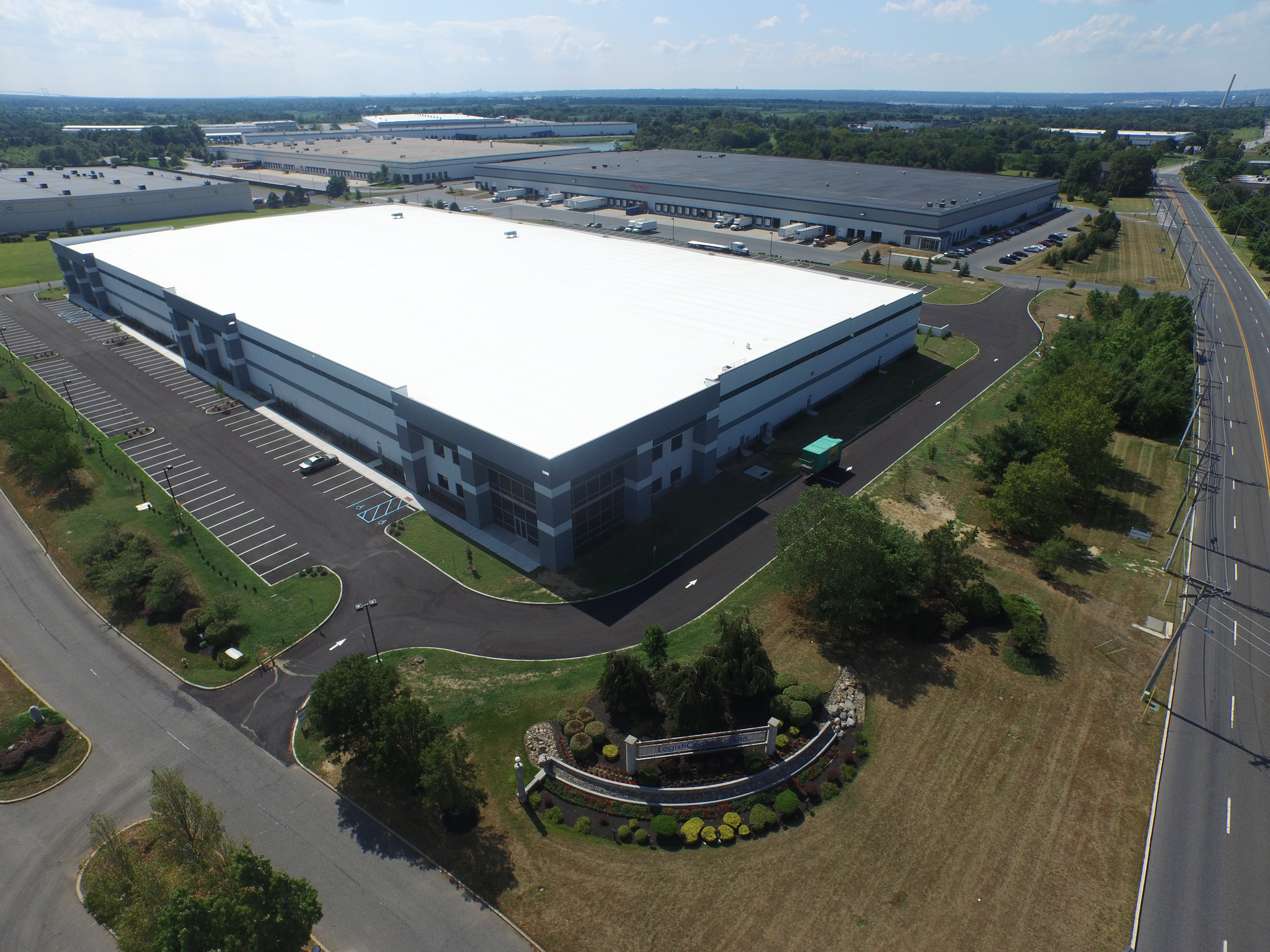 Penske Logistics provides logistics services to leading companies around the world. When Penske required a new cold storage facility on a tight schedule, they turned to the expertise of Blue Rock Construction.
Operating on an aggressive 10-week work schedule, Blue Rock delivered a 125,000-square-foot cold storage facility in Logan Township, NJ, to meet Penske's needs.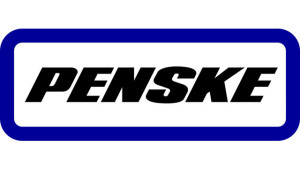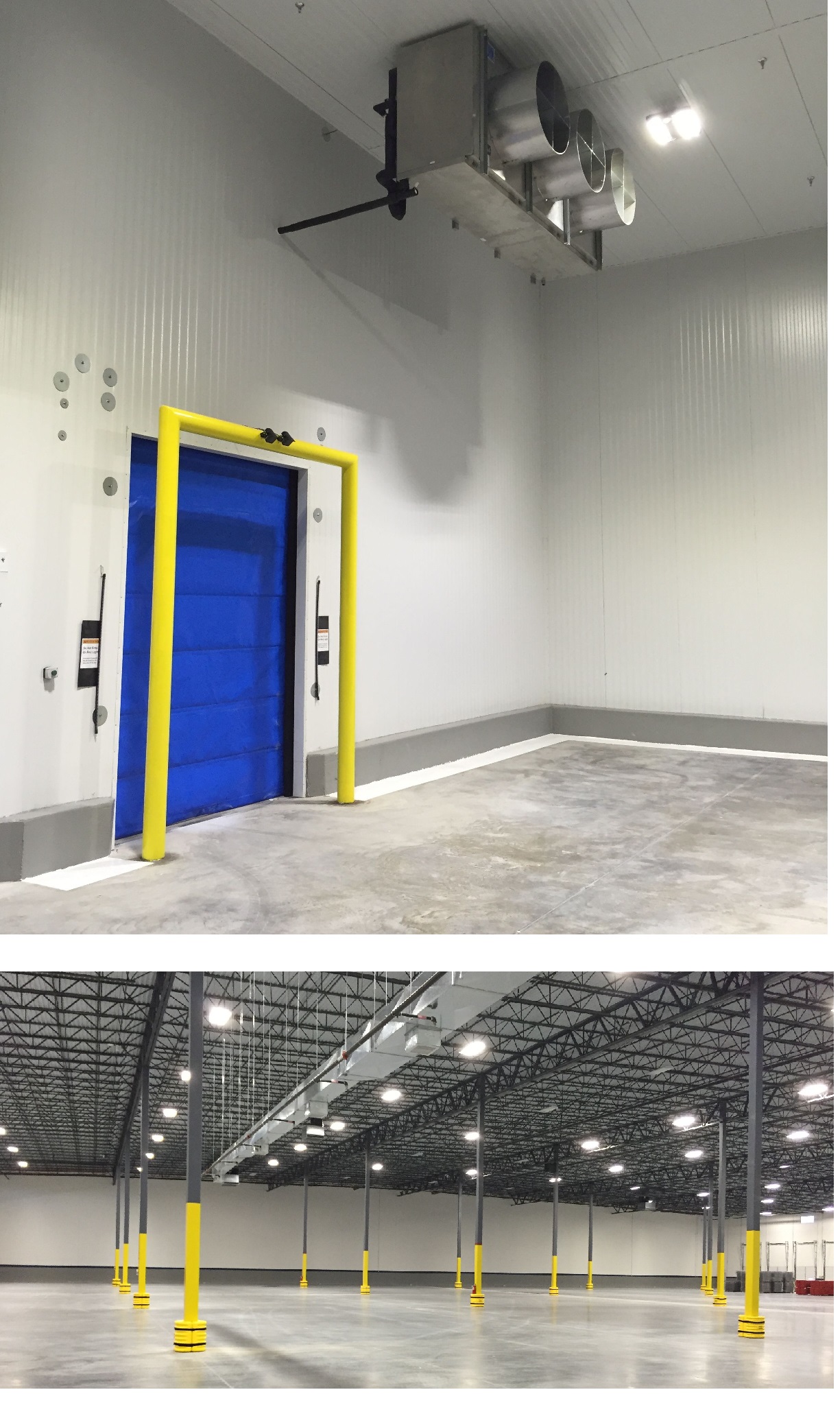 "Ten weeks to develop a 125,000-square-foot facility is pretty quick," said Kevin Kelly, Blue Rock's Senior Project Manager. "By working 12-hour shifts and Saturdays, Blue Rock delivered this project on schedule despite encountering some delay issues."
As part of the LogistiCenter at Logan, this $1.8M design-build project includes an 86,300-square-foot warehouse, a 30,000-square-foot cold storage area, and an 8,500-square-foot office space dedicated to a front office with a shipping office in the back.
Within the warehouse, Blue Rock installed HVAC systems to include both cooling and heating, which is somewhat unusual for such a large warehouse.
"You don't typically heat and cool large expansive warehouses, but they needed a cooling element in there," said Kelly. "It's an ambient temperature. Typically, they're just freeze-protection warehouses where you're not addressing any kind of hot temperatures in the summer. But they need to keep it temperature controlled in the summer and winter."
Along with the HVAC systems, other features Blue Rock delivered include:
Upgrading 23 loading docks, including two cooling-system docks
Constructing an audiovisual conference room
Installing a rear mechanical pad to house new cold storage
Installing condensate drain lines for a refrigeration system
Modification to existing ESFR fire suppression system to include dry pendent heads and wet systems for office fit-outs
Obtaining permits and approvals required by various Logan Township agencies
Constant communication and real-time collaboration between Blue Rock and Penske Logistics, along with Clarion Construction of Walnut, CA, which handles cold storage and refrigeration items for Penske, was key to fast-tracking the project.
"It was a little unique, but everyone knows they have to be on the same team," said Kelly. "The schedule was aggressive and we all held to it."
This was Blue Rock's first project with Penske Logistics, but certainly not its first premium cold storage facility. Other examples range from regional distributors to national supply chains, such as (click company name for more detailed info):
Trader Joe's processing and packaging facility in Nazareth, PA.

Trader Joe's: 132,000-square-foot facility with various unique cold storage environments

Freshpet: $5.3M, 65,000-square-foot renovation for refrigerated food and treats for dogs and cats
FoodSource: $2.1M, 55,000-square-foot facility with 36,950 square feet for cold storage, cold docks and repackaging areas
Genji: Converted an existing 4,600-square-foot warehouse into a freezer and cooler facility
Gretz Beer Company: $4.9M, 320,000-square-foot cold storage with a 172,600-square-foot temperature controlled warehouse and a 14,250-square-foot keg cooler.
Alacer Corp: $6.6M, 130,000-square-foot facility with temperature controlled areas
Central Admixture Pharmacy Services, Inc. (CAPS): Strict temperature requirements for a 30,000-square-foot warehouse and cold storage facility.
Penske Logistics Company Overview
Penske Logistics is a subsidiary of Penske Truck Leasing. It has operations in North America, South America, Europe and Asia; and employs over 9,000 employees. Penske Logistics specializes in inbound supply chain management, cross-docking, sequencing, dedicated contract carriage, distribution center management, transportation management, lead logistics and just-in-time support.
LogistiCenter at Logan Overview
Operated by Dermody Properties, LogistiCenter at Logan is a 1,100-acre, master-planned Class A business park planned for over 5.5 million square feet of warehouse, distribution, and manufacturing space. Located halfway between New York City and Washington, D.C., in the heart of the Northeast Transportation Corridor, LogistiCenter at Logan provides exceptional access to the U.S. Interstate system. This strategic location puts 40% of the total U.S. population and one of the world's largest consumer markets within a one-day drive.