Delivering Fulfillment Centers for Today's Top Retailers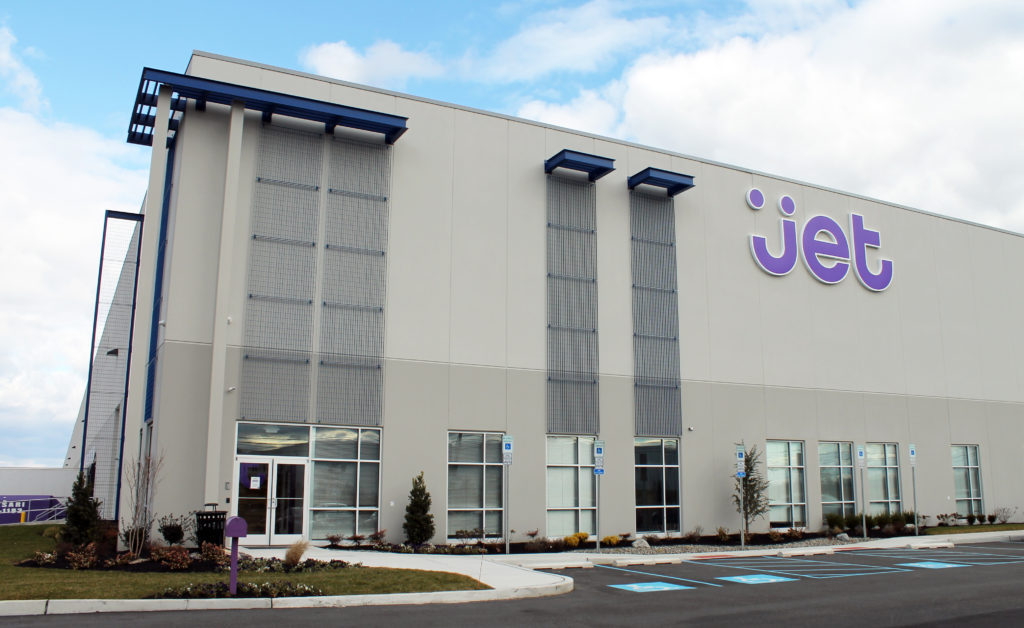 As the shift to online and mobile shopping continues to grow, Blue Rock Construction remains busy delivering state-of-the-art fulfillment and distribution facilities for some of today's top retailers, including URBN Outfitters, Amazon.com, Simon & Schuster, and upstart e-commerce company Jet.com.
Many of the facilities include the most modern technological innovations for inventory control and conveyor systems.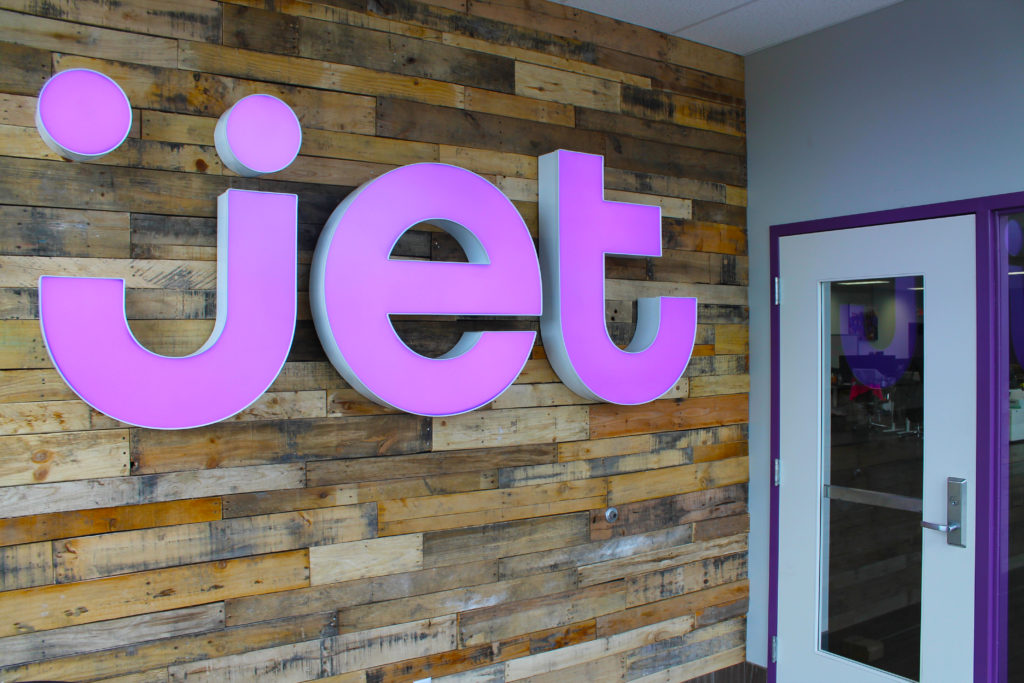 For Jet.com, one of the fastest growing e-commerce companies in the U.S., Blue Rock completed a 705,000-square-foot tenant fit-out project in time for the holiday season. The Hoboken, NJ-based company moved its Swedesboro, NJ, distribution operations to its new location in the Gateway Business Park in Salem County, NJ.
Working on a very aggressive schedule, Blue Rock began construction on August 1, 2016, with Jet.com receiving its Temporary Certificate of Occupancy just eight weeks later on October 3.
"The challenge really was the time frame," said Blue Rock Senior Project Manager Jason Quenzel. "There was a lot of coordination, and we held plenty of subcontractor meetings. We also were holding everyone involved with the project accountable. We wouldn't let anything slip."
The new Jet.com facility features:
685,000 SF warehouse space
10,000 SF office space
5,000 SF break room
3,000 SF new employee entrance
2,000 SF photography shop
"Thank you for your tireless efforts to complete the fit-out on an accelerated schedule," said David C. Thomas, VP of Industrial Development for Matrix Development Group, which owns the building. "Your expertise and attention to detail are certainly reflected in the high-quality product that was produced in a short amount of time. I have enjoyed working with you on this project and look forward to the next time we can work together again."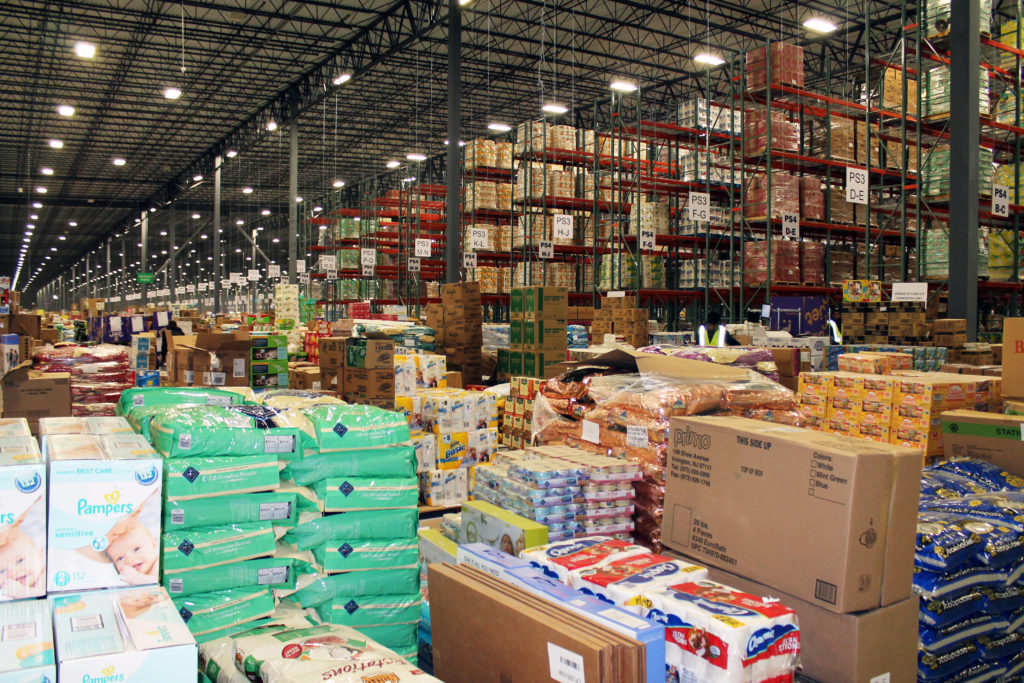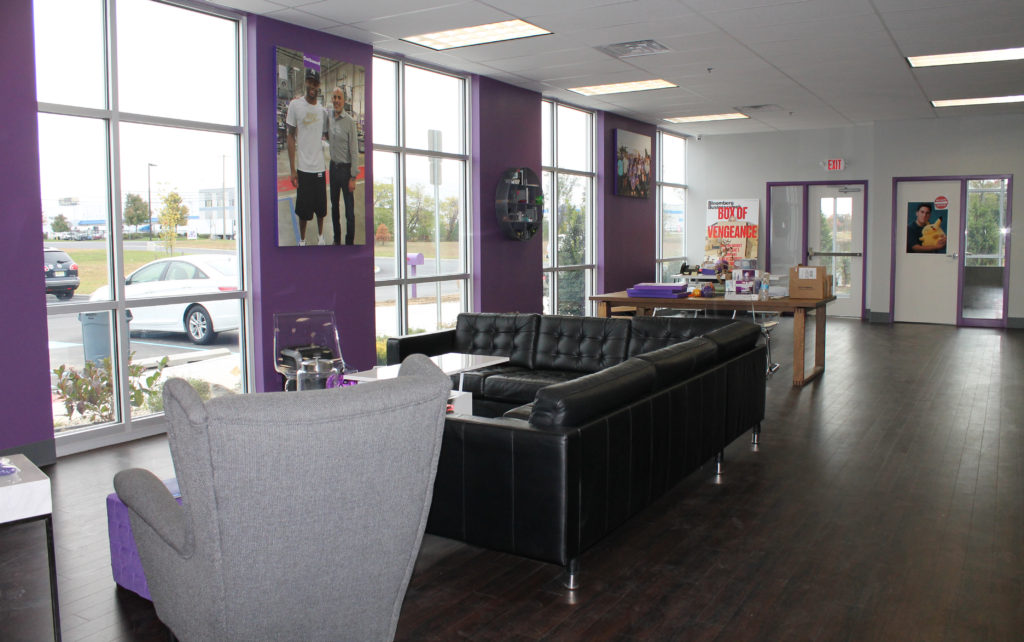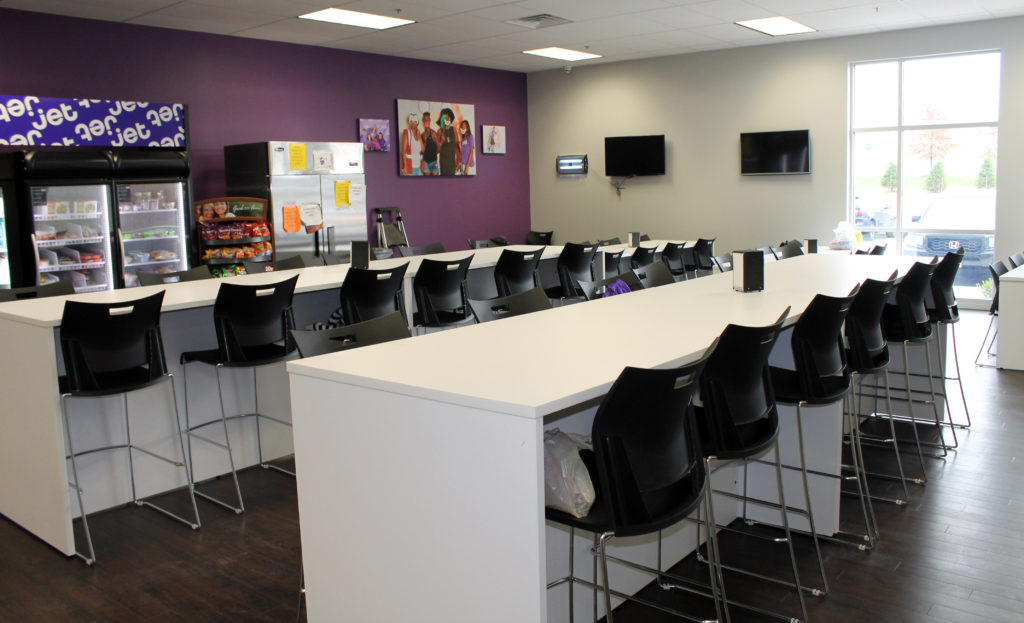 ---
Jet.com isn't the only e-commerce company keeping Blue Rock busy. Below are a few more examples of Blue Rock delivering state-of-the-art fulfillment and distribution facilities to today's top retailers.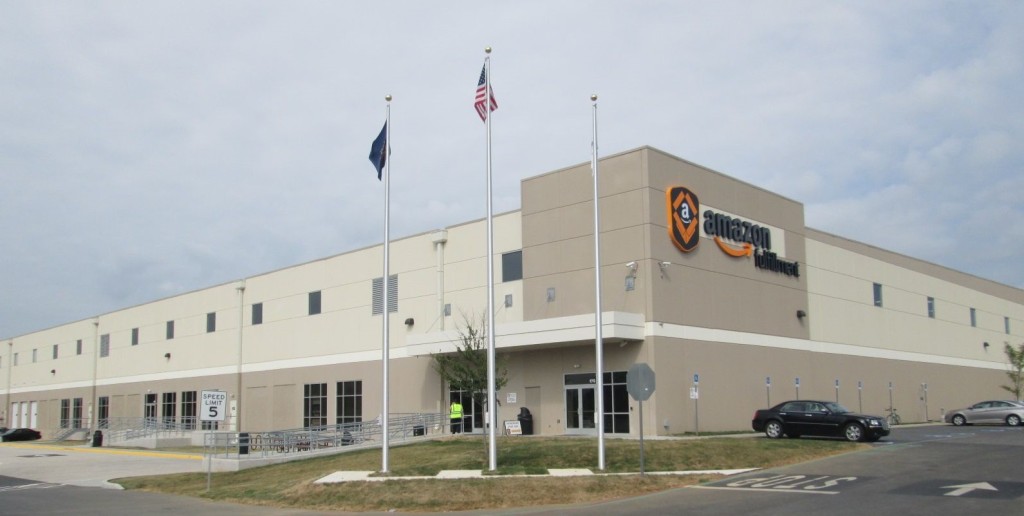 Carlisle, PA
Blue Rock Construction completed a fast-track, tenant improvement/reconfiguration fulfillment center for Amazon.com in Carlisle, PA.
"Out of the 750,000 square feet, in five weeks we had about 550,000 up and running," said Blue Rock Senior Project Manager Cameron Barr. "We were working around the clock, almost triple shifts."
Project highlights include:
Completed within a 20-week schedule
30,000 SF office fit-out
Installed rooftop air conditioning, security stations, locker rooms, offices and conference rooms, trucker's lounge, remote restrooms, scrubber dump
New mechanical, electrical and plumbing to support Amazon.com equipment for shipping/receiving operations.
Coordinated and assisted with racking conveyor and Amazon equipment installation

Pittston, PA
Just in time for the holiday rush, Blue Rock renovated a 450,000-square-foot distribution warehouse within an eight-week schedule.
Project highlights include:
Demo to interior demising wall to allow easier flow from one section to another
Removed existing dock levelers, renovated dock pits and installed new dock equipment
Replaced VCT flooring and paint in the Amcare room (first aid)
Rewired facility to accommodate new equipment and reinstall cafeteria area vending machines
Heating, exhaust service & maintenance
Electrical upgrades
Installing guide rails
Plumbing and fire protection upgrades
Concrete patchwork where demising wall was removed
Final clean of all areas for the facility's sorting operation

Gouldsboro, PA
Again, for the holiday rush, Blue Rock renovated a 400,000-square-foot distribution facility for Amazon in the Quidsi Building in Gouldsboro, PA.
Project highlights include:
Upgraded electrical service
Sprinkler modifications
Numbering and painting of columns
Expanded break room
Installation of a new battery charging area
New louvers for roof exhaust system
Renovating Main Distribution Frame room with new framing/drywall, and relocating existing electrical, data and security
Also in the same building, Blue Rock is currently renovating another 800,000 square feet for Quidsi, which is a subsidiary of Amazon and parent company to Diapers.com.
---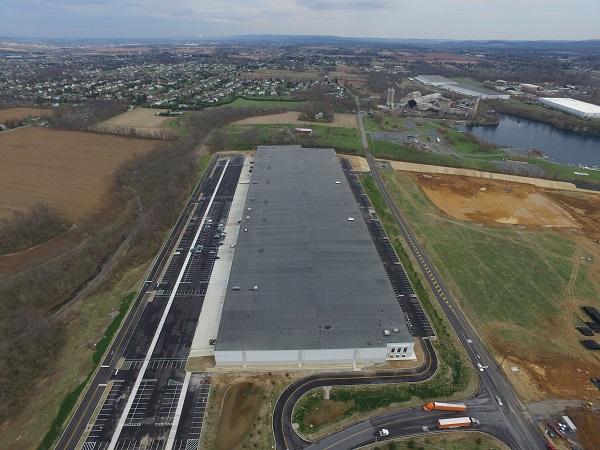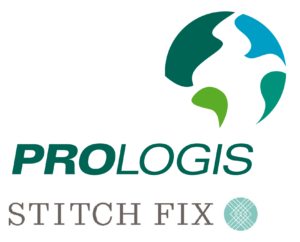 Lower Nazareth Township, PA
Blue Rock delivered a 483,990-square-foot distribution center for Stitch Fix, an upstart e-commerce retailer that serves as an online personal shopping service for women.The tenant fit-out project marks Stitch Fix's first distribution center in the Northeast, as the San Francisco-based company looks to expand its user base along the East Coast.
The facility, which is owned by real estate developer Prologis, covers 32.5 acres and includes:
LEED Gold certification
457,500 SF warehouse/distribution space
26,490 SF office space
75 dock high doors; 2 drive-in doors
53′ x 56′ column spacing; 60′ at speed bay
223 car parking; 127 trailer parking
---
URBN Outfitters – Gap, PA
Blue Rock constructed a new one million-square-foot Internet Fulfillment Center for Urban Outfitters Inc., in just under two years from conceptual design to project turnover. The state-of-the-art facility features sophisticated automation and advanced infrastructure, including one of the country's largest rooftop solar arrays for on-site power generation.

Some featured highlights include:
953,000 SF warehouse/distribution center
120,000 SF of mezzanines and 25,000 SF of office space
22+ acres of building under roof
13,450 solar panels that produce 4.1 megawatts of power
Custom form liner wall panels
Polished glass aggregate flooring
Fully climate controlled warehouse
Millwork created from reclaimed wood from an existing barn
The facility also contains 469 skylights, 212 tilt-up panels, and 58 delivery truck doors, as well as nearly eight miles of sophisticated, high-tech conveying systems.
"Blue Rock is a true professional company that clearly places customer satisfaction at the top of their list. Blue Rock brings a level of client-side understanding that sets them apart from others, and makes them our contractor of choice." READ MORE
– Steve Morris, Director of Development, URBN Outfitters, Philadelphia, PA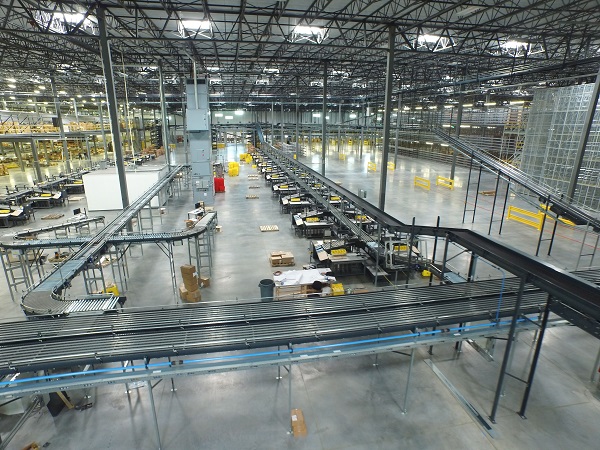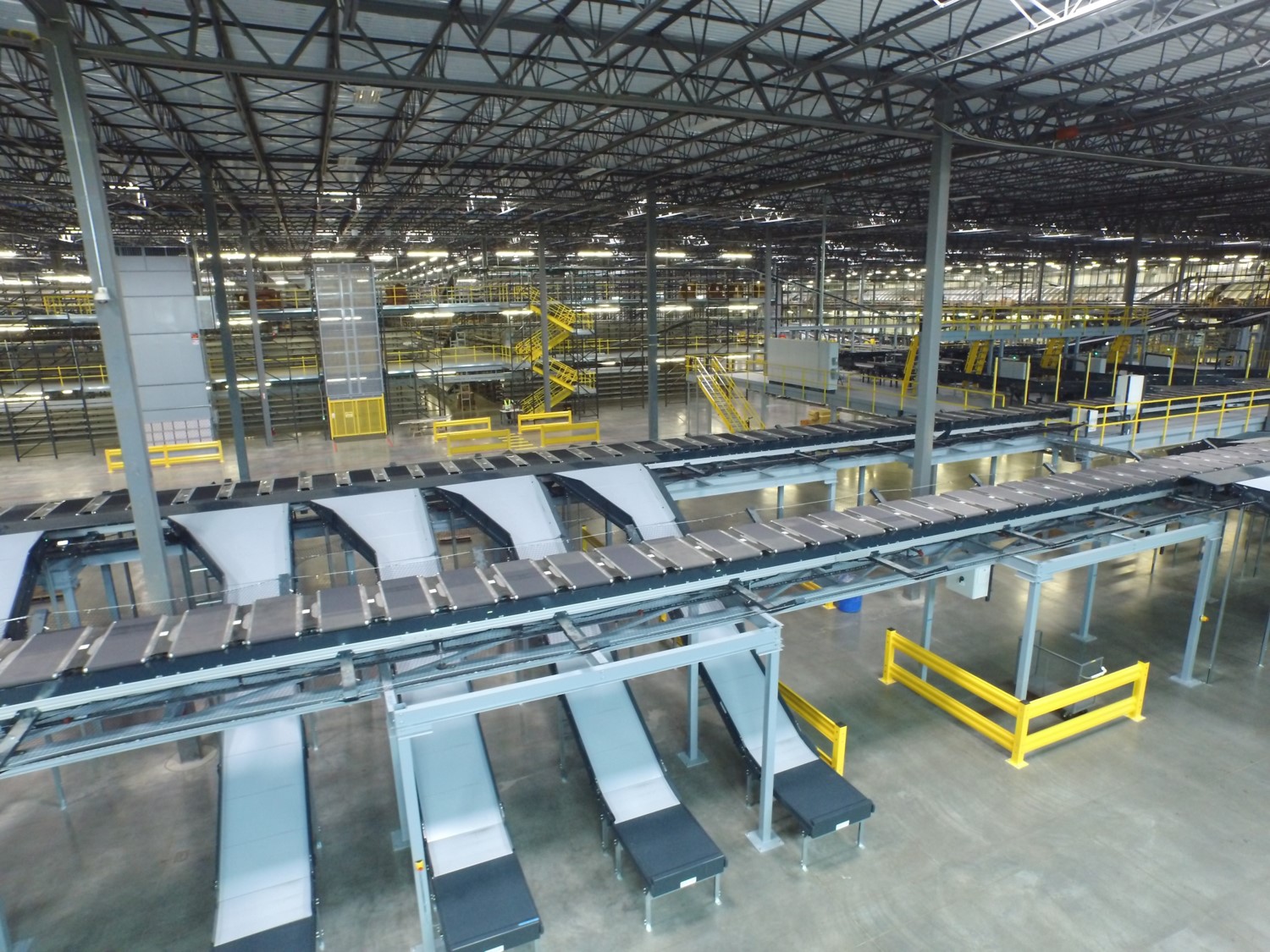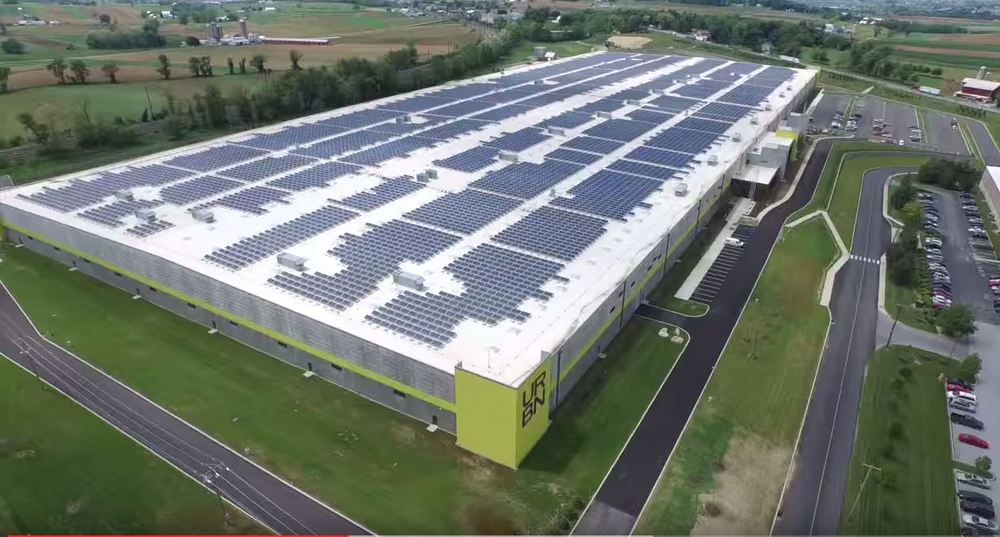 ---


Bethel, PA
The largest specialty pet retailer in the country, PetSmart, Inc., turned to Blue Rock Construction to deliver an 871,000-square-foot warehouse and distribution center.
The facility, which was completed in nine months, features:
45,000 SF climate control area for fish aquarium and distribution facilities
25,000 SF office space
138 dock positions with hidden hook truck restraints
During construction, there was an onsite batch plant for concrete slab on grade and exterior concrete paving to produce over 40,000 cubic yards of concrete.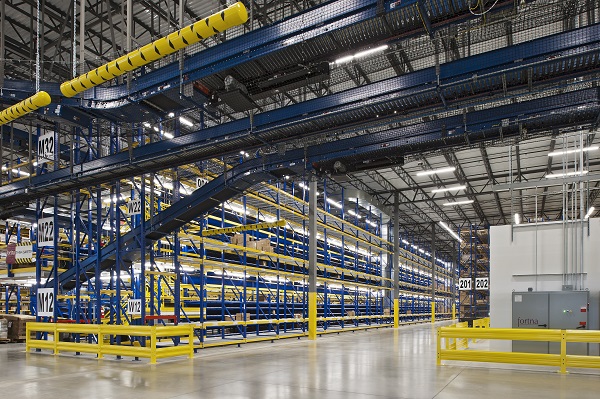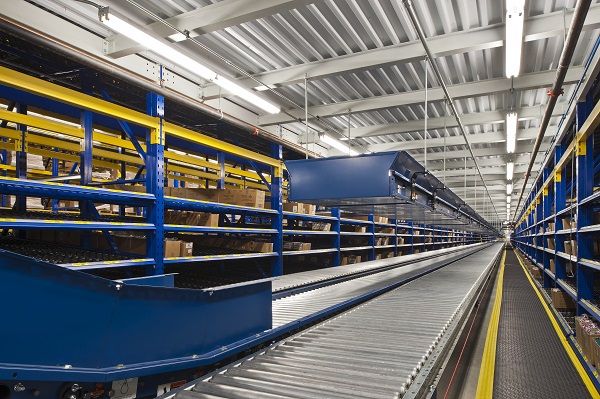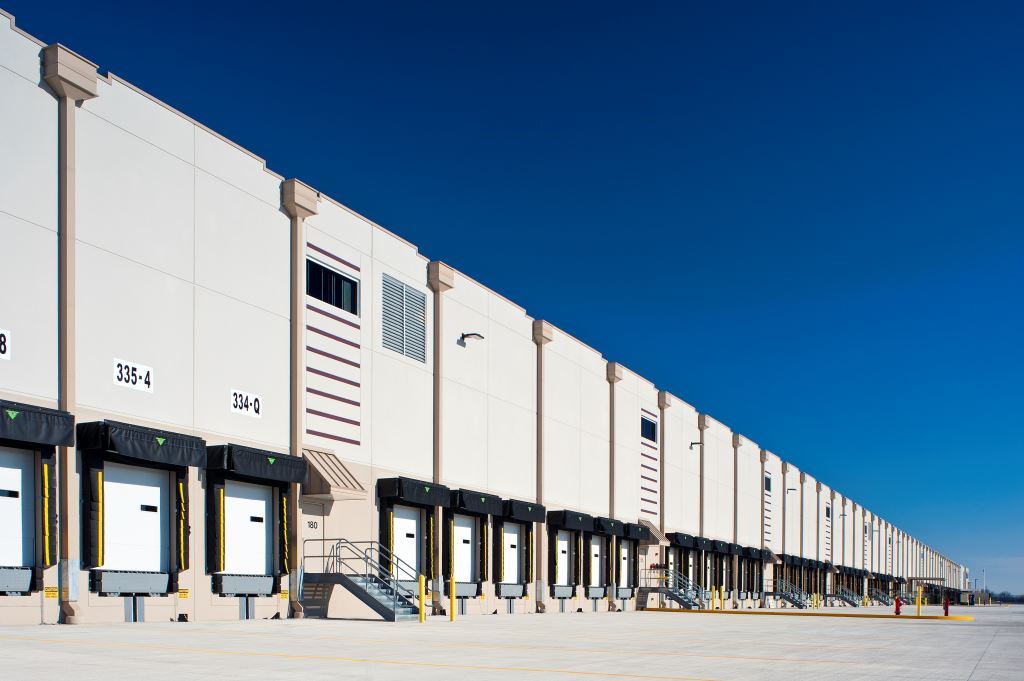 ---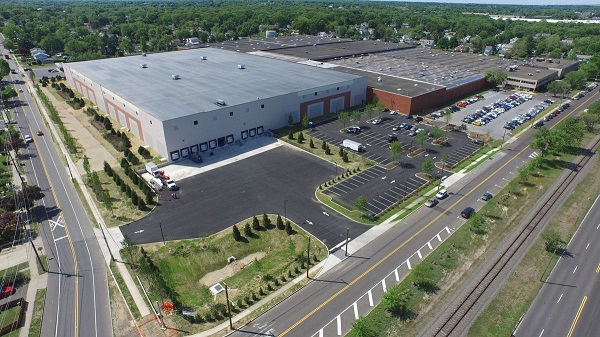 Delran, NJ
Blue Rock constructed a 197,000-square-foot addition to Simon & Schuster's existing warehouse distribution facility. Project highlights include:
36' clear height warehouse using state-of-the-art order picking machines on new Fmin 60 Floor
Tilt-wall construction with the addition of brick inlay to match the existing building
Under parking storm water retention system to utilize all available ground
As design-builder, Blue Rock worked alongside the owner to adjust the construction methods to maintain tight budget restrictions.
"Blue Rock brought a great deal of experience to this project and it proved to be invaluable. Blue Rock's strong attention to detail was extremely important as it maintained and improved the construction schedule which made this a very successful project." READ MORE
– Charles W. Curran, Director of Finance, Delran, NJ
"Thank you for bringing our project in on time and on budget. We at Simon & Schuster were 100% convinced we picked the best builder & your efforts proved that many times over. Always glad to show our facility or recommend Blue Rock to any of your prospective clients!"
– Dave Schaeffer, Vice President Distribution & Fulfillment, Delran, NJ
---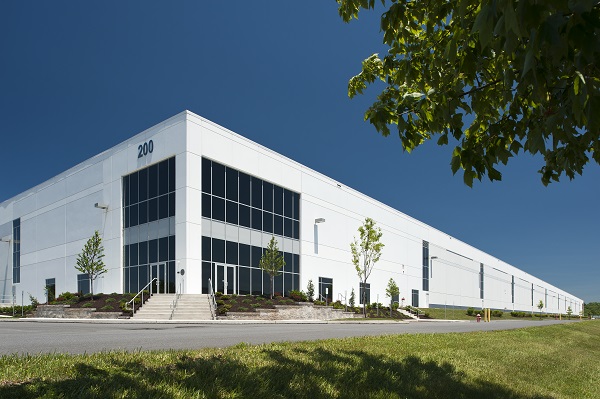 Middletown, PA
Blue Rock recently delivered a 400,000-square-foot distribution warehouse to Kellogg's at Capital Logistics Center Building 200.
The fit-out project to the existing warehouse, owned by Woodmont  Industrial Properties, began in mid-September 2016. Blue Rock received the Certificate of Occupancy on Nov. 22.
Work for Kellogg's included:
Re-partitioning of existing spec office
New scrubber dump
Three battery charging stations
New truck restraints
New dock lights
New entrance for truckers
New employee entrance
Truck court fencing and gates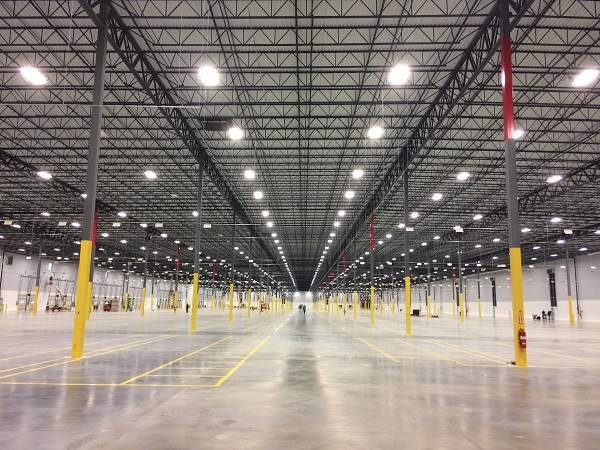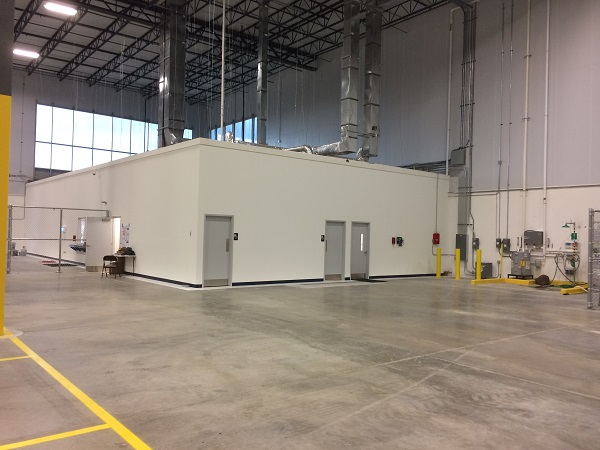 ---
Through integrity, passion and hard work, Blue Rock provides superior design and construction services to all clients while creating a highly efficient and team-oriented environment for our employees and partners. Blue Rock strives to exceed our clients' expectations through a partnership approach while fostering and strengthening long-term relationships. For more information on Blue Rock Construction, contact our
Business Development Team
at
info@blrck.com
.