Blue Rock Renovates Historic SEI Farmhouse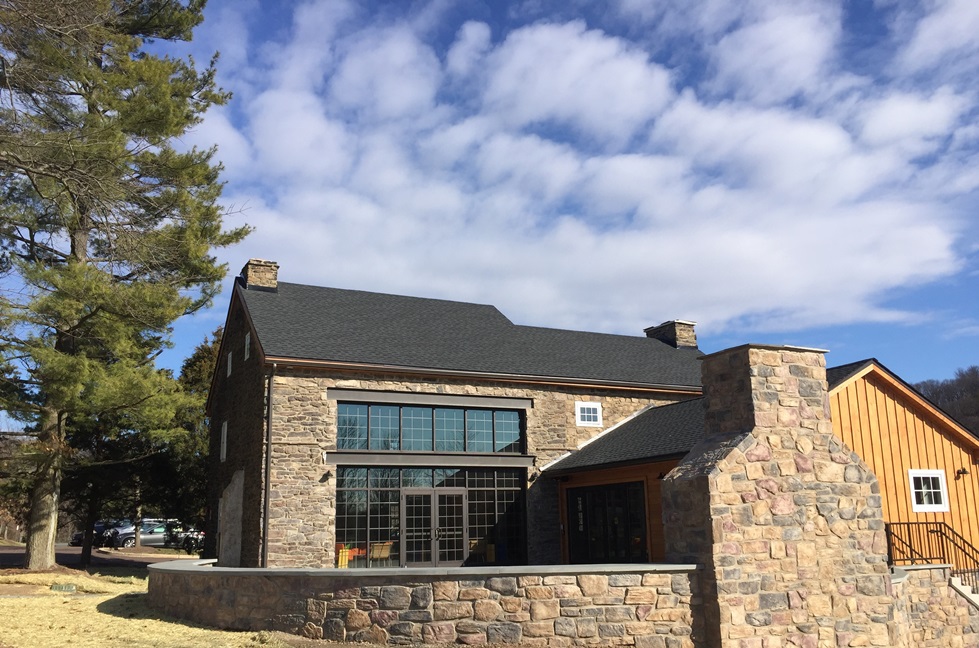 Blue Rock renovated an 18th-century farmhouse into a modern gathering place for SEI Investments while maintaining historic details. The original farmhouse dates to 1744 and includes an addition built in 1799.
SEI recently announced the grand opening of the IdeaFarm, located on the campus of SEI's corporate headquarters in Oaks, PA. The historic building offers employees, clients, and partners a stimulating and interactive environment to foster and develop problem-solving skills and revolutionary thinking.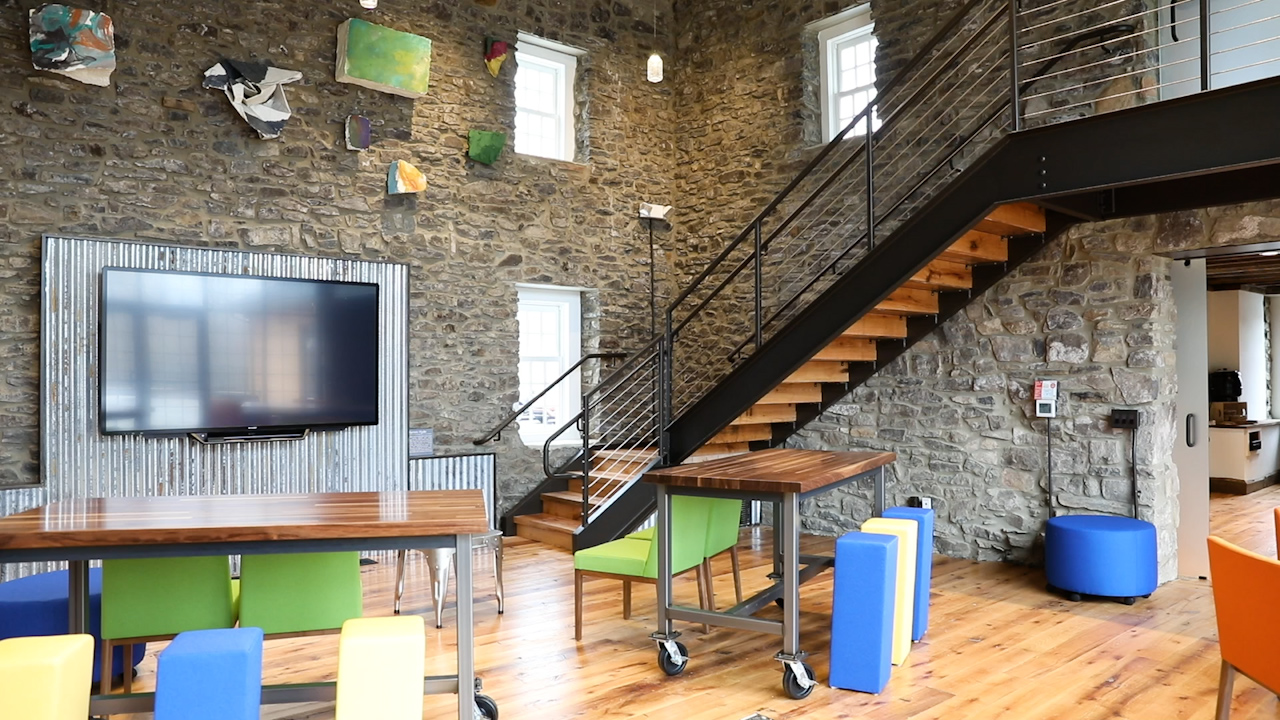 Project highlights performed by Blue Rock include:
Demolished remaining floor joist and roof structure.
Installed new reclaimed flooring and heavy timber trusses to create an open concept gathering space. This includes a new 18' x 13' glass door and window opening up to a new flagstone patio, seat wall and fireplace.
All of the existing windows were replaced to match the look and style of the existing building.
A small addition was constructed to house the mechanical equipment as well as provide new restrooms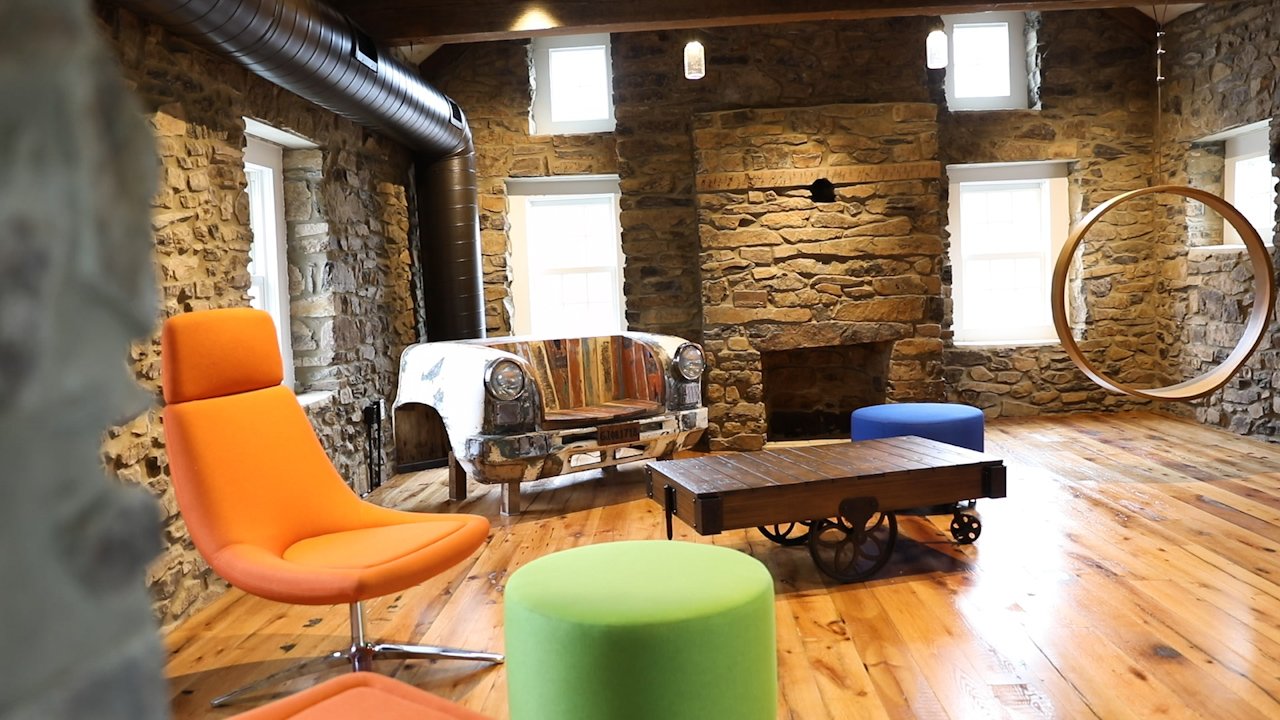 The IdeaFarm provides innovation champions with a wide array of tools to encourage creativity:
Cutting-edge technology, such as digital/touch-screen whiteboards, wireless audio, and wireless projection.
Software to facilitate mind mapping, card sorting, and prototyping.
Manual tools to stimulate the brain, including Play-Doh, Legos, Yo-Yos, playbooks, and Rubik's cubes.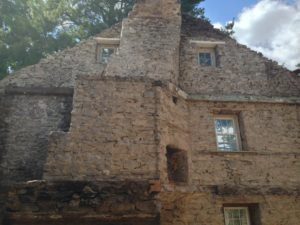 Contemporary furniture on wheels replaces traditional seated conference tables, contrasting the original farmhouse architecture and allowing innovators to adapt the environment to their collaborative needs.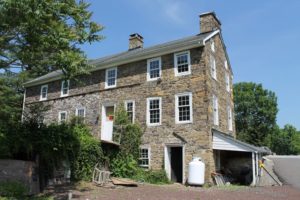 The space also features a wooden swing, a bench crafted from the front end the front end of a London taxi, and glass doors that double as writable surfaces for brainstorming. The original hardwood floors have been repurposed as shelving throughout the space and compromised support beams have been replaced with ones from historic barns.
SEI employees will be certified by third-party professionals to facilitate creative sessions at the IdeaFarm. These trained facilitators will help direct effective engagement, collaboration, and discovery through various strategies and processes, including storyboarding and journey mapping.
"The IdeaFarm strengthens our innovative culture, which is the very foundation of our company," said Russ Kliman, Head of Strategic Programs and Innovation for SEI. "This space empowers forward-thinking to explore next steps in business evolution, as well as grow ideas that enable our clients to take full advantage of our products and services."
Built around 1740 and situated near the defunct Perkiomen Railroad, the farmhouse walls literally hold hundreds of years of history. While transforming the weary farmhouse into the IdeaFarm, contractors tearing down drywall uncovered a revised second-edition spelling book, which was inscribed with the year 1799 and the name Thomas Wade (born in 1776 and died in 1870). Caleb Cresson purchased the home in 1862, shortly before Wade died. Cresson was related to the Wetherills, an affluent and legendary family in the Oaks area. The farmhouse's continued sense of purpose provides opportunities for past reflection and future inspiration.
About SEI
SEI (NASDAQ:SEIC) is a leading global provider of investment processing, investment management, and investment operations solutions that help corporations, financial institutions, financial advisors, and ultra-high-net-worth families create and manage wealth. As of December 31, 2016, through its subsidiaries and partnerships in which the company has a significant interest, SEI manages or administers $751 billion in hedge, private equity, mutual fund and pooled or separately managed assets, including $283 billion in assets under management and $468 billion in client assets under administration. For more information, visit seic.com.