Blue Rock constructs 1 million-square-foot distribution warehouse for NorthPoint Development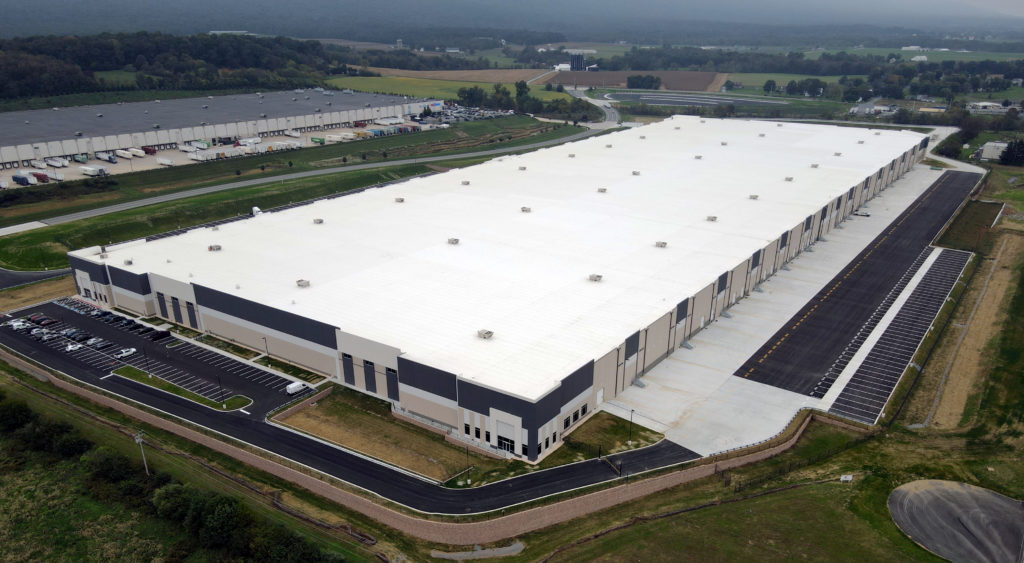 Client:                    NorthPoint Development
Project:                  Distribution Warehouse
Location:               Bethel, PA
Size:                         1,000,000  square feet
Architect:             Studio North Architecture
Responsibility:   Construction Management
Blue Rock was proud to partner with NorthPoint Development to deliver a 1 million-square-foot distribution warehouse at Berks Park 78 in Bethel, Pa.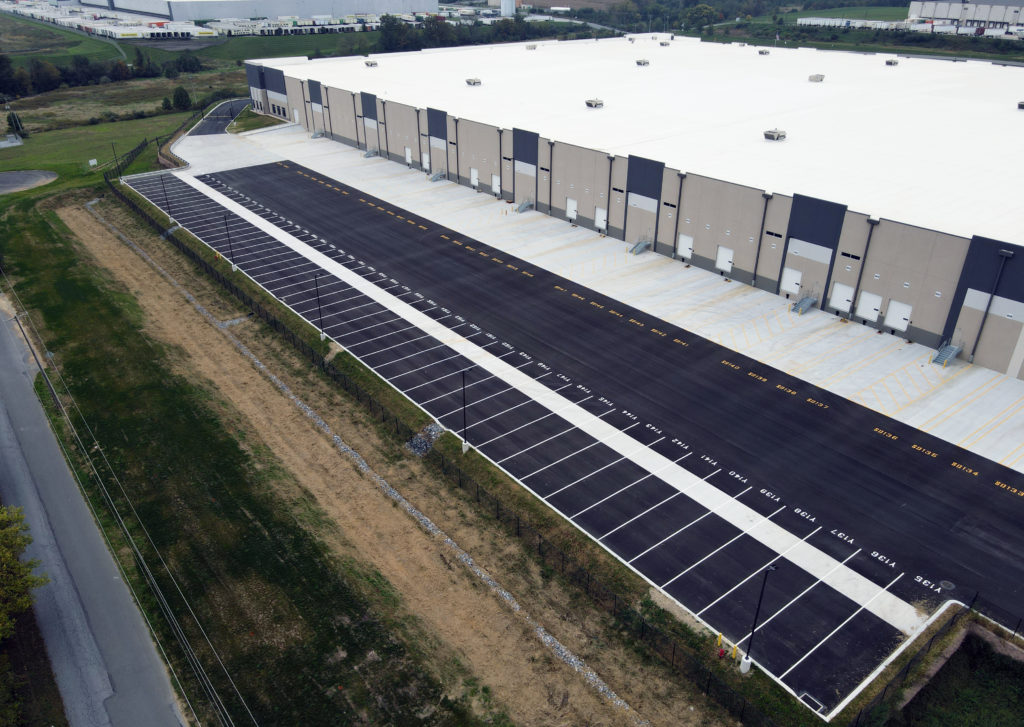 The new facility took 12 months to complete and featured:
300,000+ cubic-yard earthwork movement
Precast panel walls
40' clear height
MEP-FP design-build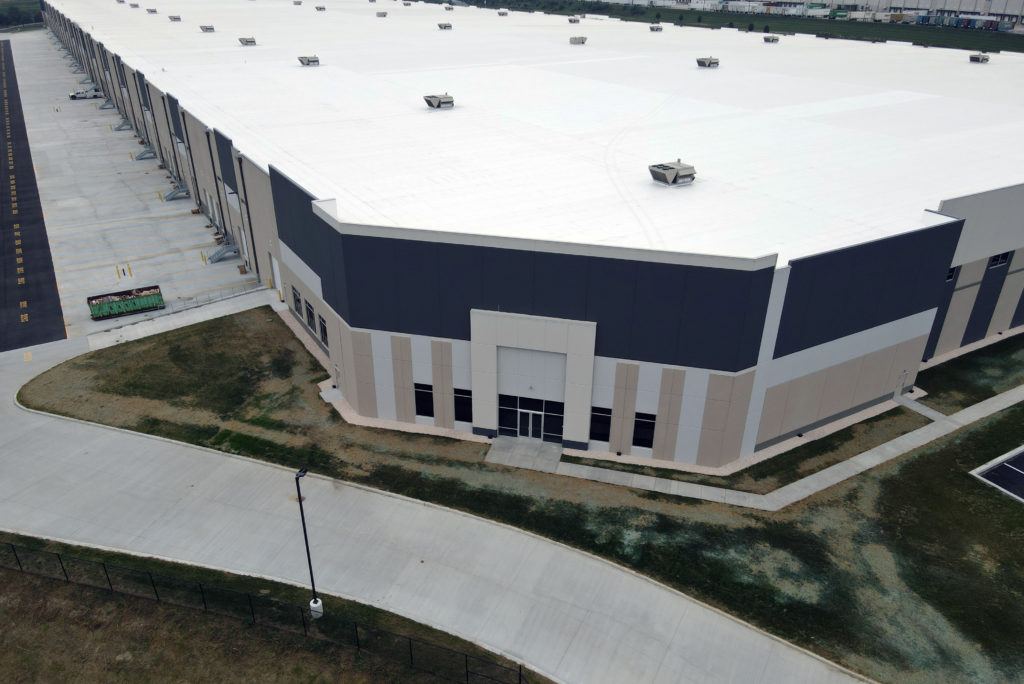 "The original design for a tilt-panel project was changed to a precast project as we headed into winter," said Senior Project Manager Tom Gutherman. "Blue Rock was able to negotiate the changes for the developer and a tenant was quickly identified for the property. This, in turn, generated additional large-scale changes to the project."
Tom also noted, "The warehouse became a conditioned space, emergency power generation was required for 75% of the structure, TI design was developed, as well as considerable changes to the site. All in all, the constant communications in the field by Blue Rock and the tradesmen have allowed for constant progress to completion."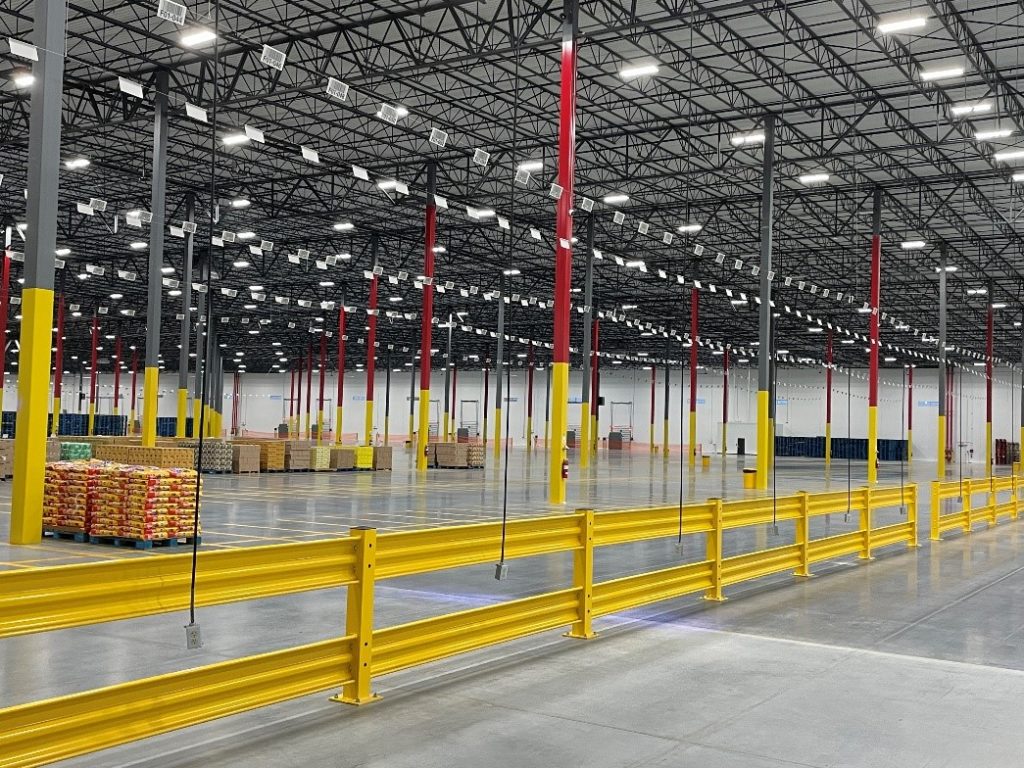 The tenant space includes a cafeteria, lockers, conference rooms, and bathrooms. Other features also include:
Shipping office and truckers lounge
Three remote restrooms
Battery charging area for up to 50 forklifts
Maintenance/scrubber dump rooms
Two dog areas and an employee patio
Four drive-in doors
80 dock doors and levelers with the ability to increase to 174 dock positions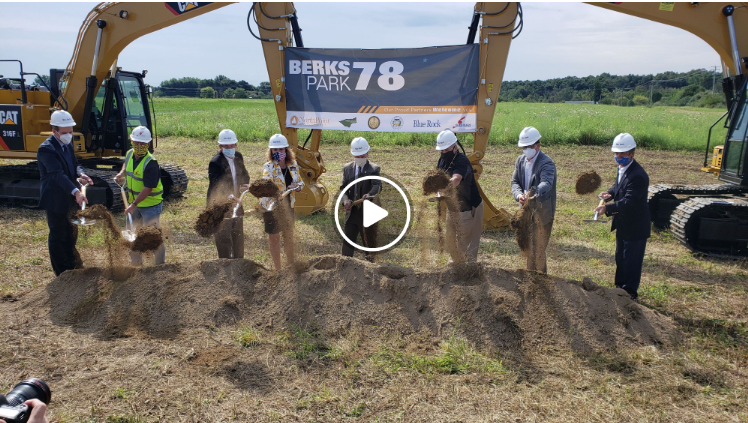 Prior to construction, a high-profile groundbreaking ceremony was held that included Pa. State Senator David Argall and U.S. Representative Daniel P. Meuser, and other local officials.
Senator Argall stated, "Working with professionals like NorthPoint, Blue Rock Construction, and Schlouch Incorporated, makes projects of this magnitude go much more smoothly."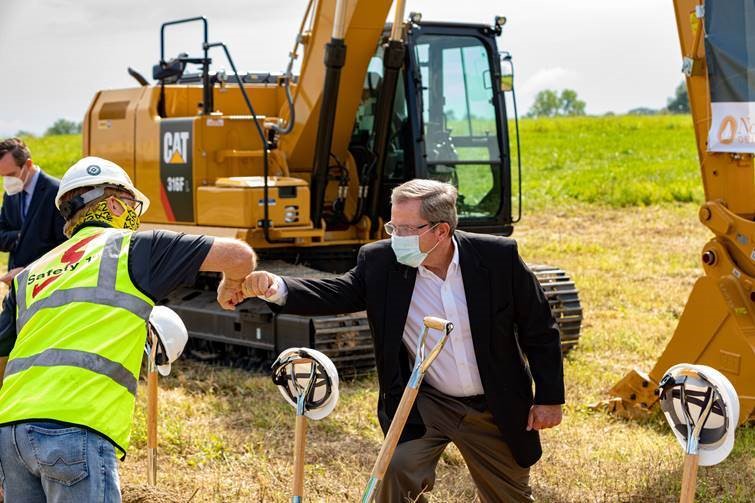 Thank You
Blue Rock enjoyed a successful project for NorthPoint Development by partnering with some of the best companies in the business. Blue Rock extends our appreciation to the following organizations for a job well done!
Alpha Signs • American Flag Shoppe • Castetter Masonry LLC • CB Flooring • C2C Designs • CV  Services, Inc. • Fabcon  • HABCO Structural • JDR Fixtures  • Kistler O'Brien Fire Protection • Lorne G. Seifert, LLC • Ludgate Engineering, Inc • MA Yeakel Sons, Inc. • McCombs Steel Company • Mettler Toledo • Nu Cor Management, Inc. • Protek Roofing • Robinson Steel Company • SA Comunale Company, Inc. • Schlouch Inc. • South Jersey Glass & Door  • Stokes Equipment Company • Studio North Architecture  • The Witmer Company • Tracorp • Van Eerden Coatings Company • Vicon Construction, LLC • Wallace Engineering