Blue Rock delivers fifth Pizzeria Vetri for Urban Outfitters, Inc.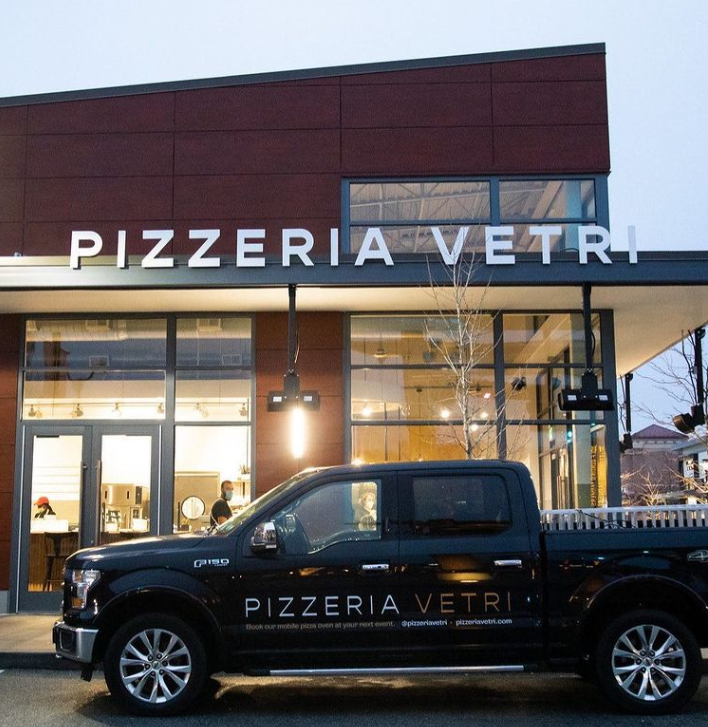 Client:                     Pizzeria Vetri
Project:                  Restaurant Renovation
Location:               King of Prussia, PA
Size:                         2,065 square feet
Architect:              David A. Levy & Associates
Responsibility:   Construction Manager
Blue Rock is proud to announce it has delivered its fifth Pizzeria Vetri for Urban Outfitters, Inc.
Blue Rock completed an eight-week renovation to an existing 2,065-square-foot space for a new location in King of Prussia at the Town Center on Main Street. The previous PV location was at the King of Prussia Mall, which Blue Rock constructed and opened in 2016.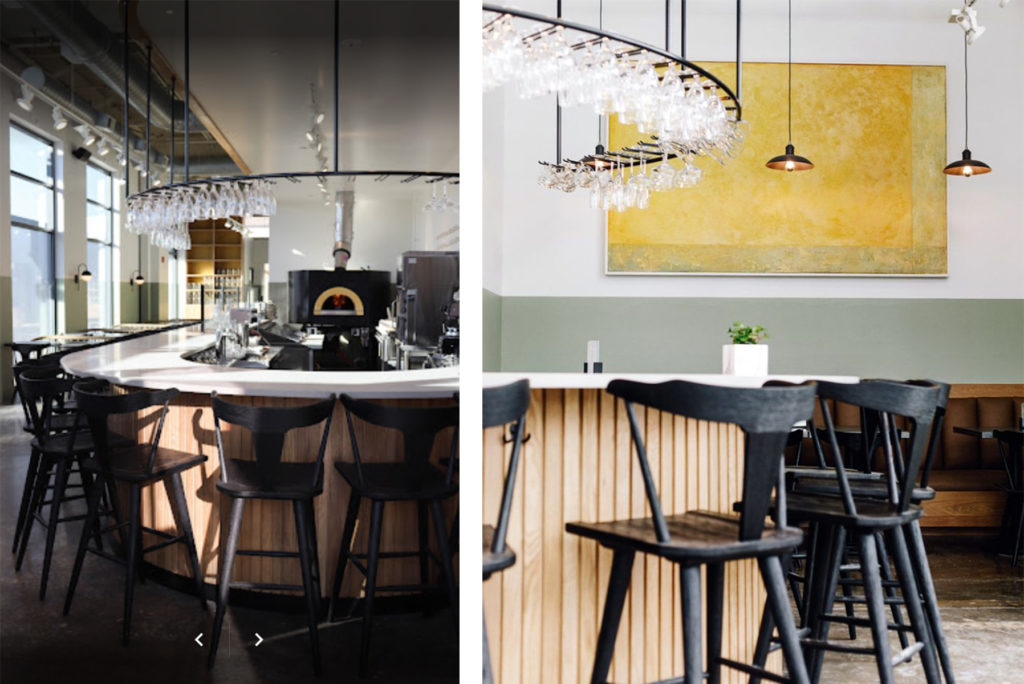 " 'Do it well' is our mantra at Pizzeria Vetri, and we can say the same for Blue Rock Construction," said Jeff Cueller, Senior Construction Manager for Urban Outfitters, Inc. "Once again Blue Rock delivered quality workmanship while exceeding our expectations in an eight-week work schedule while constructing our new Pizzeria Vetri in King of Prussia.
"Their project team included hands-on people who always put URBN's needs first, in all aspects of the construction project. As a result, we have an exceptional restaurant that makes for an exceptional – and family-friendly – dining experience."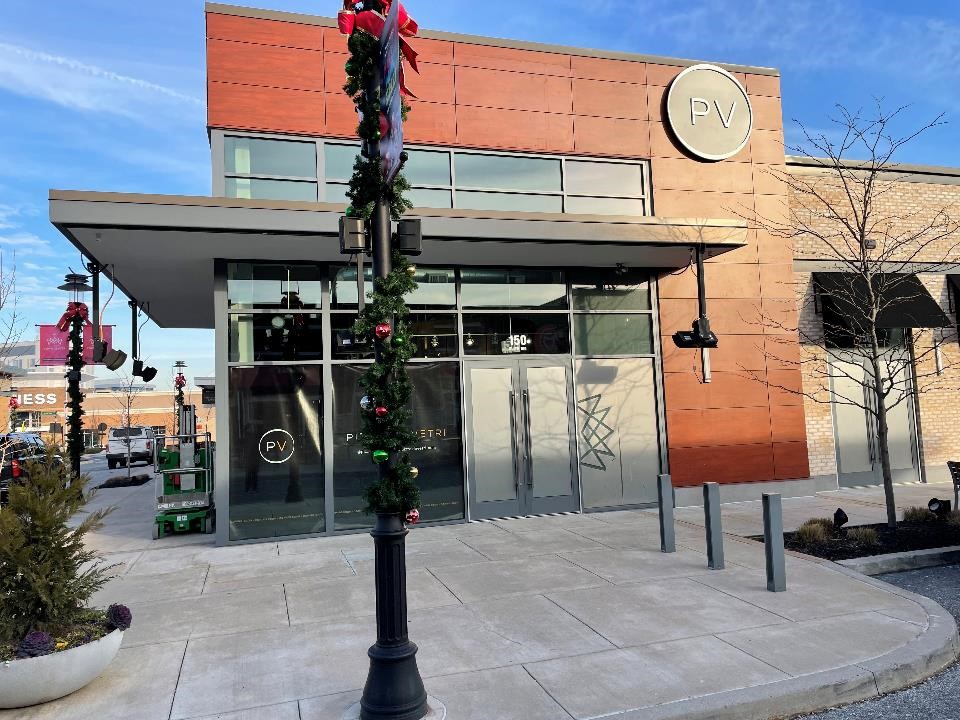 The new restaurant features indoor and outdoor seating for approximately 60 guests, including four new exterior heaters.
Work completed by Blue Rock included:
New pizza oven and an exhaust fan on the roof
Full back-of-house kitchen
Walk-in refrigerator
Employee office with lockers
Coordination with Coke and Philly Extract for the soda guns, wine dispenser, and beer dispenser
New exterior and interior signage
HVAC distribution and connection to landlord ductwork drops

Water/drainage connections to all equipment
New gas piping to exterior heaters, pizza oven, and instant hot water heaters
Additional sprinkler head
Upgraded electrical service, including a new 75kva transformer
New fire alarm system
Security system
Audio sound system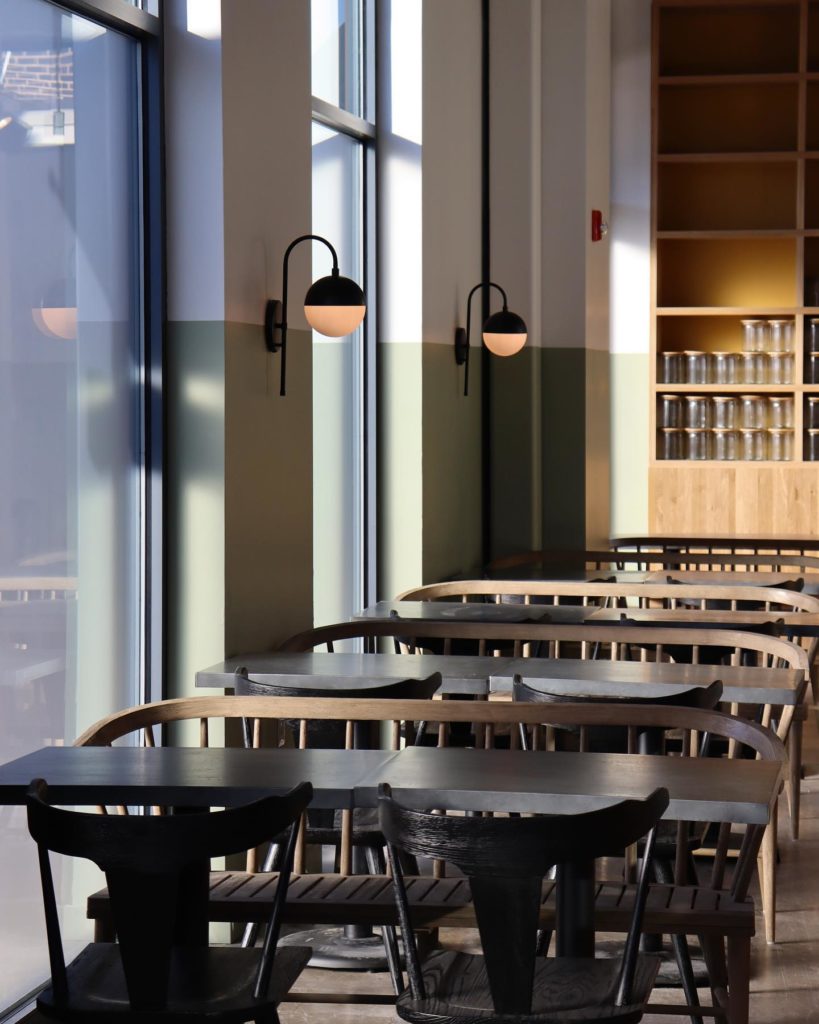 "After operating in the King of Prussia Mall for a few years, which was temporarily closed during the pandemic, we decided to move to a fresh location with more accessibility in the Town Center," Larissa Crossley, Senior Marketing Manager for URBN, told What Now Philadelphia.
"This concept lends itself to a stand-alone space, where seats can be positioned around the open-concept kitchen and the pizza oven, the true star of the show. When the corner spot on Main Street became available, it was a no-brainer, and a chance to give our KOP fans the true Pizzeria Vetri experience."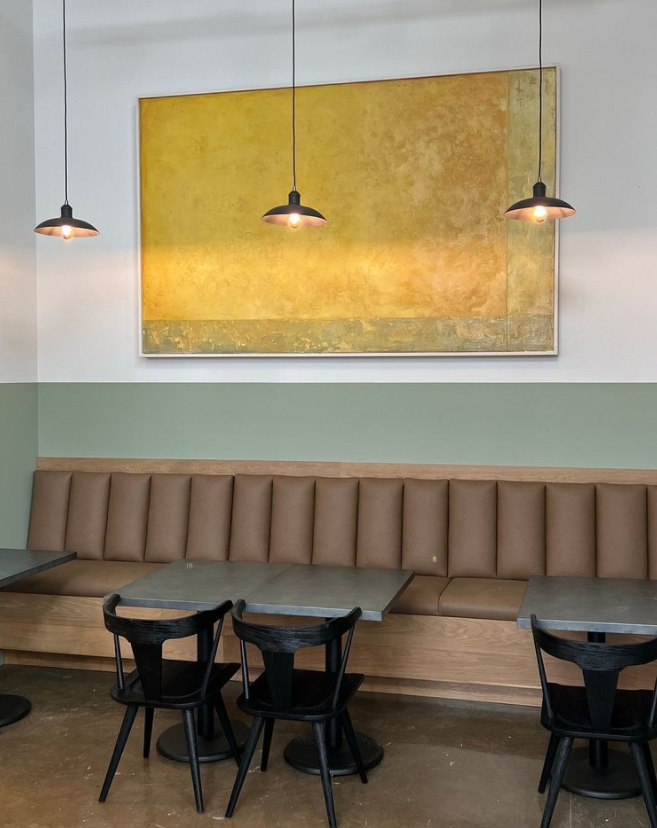 Blue Rock first partnered with Pizzeria Vetri in 2016 when Blue Rock repurposed an old parking garage in Philadelphia's Rittenhouse Square into the city's second Pizzeria Vetri.
Blue Rock also delivered the first Pizzeria Vetri in Washington, D.C. in 2016.
In July 2021, Blue Rock added a Pizzeria Vetri at Devon Yard on the Main Line by taking a slice out of Amis Trattoria. During pandemic closures, URBN set aside some space in  Amis for a PV pop-up. That venture has since become permanent with the help of Blue Rock.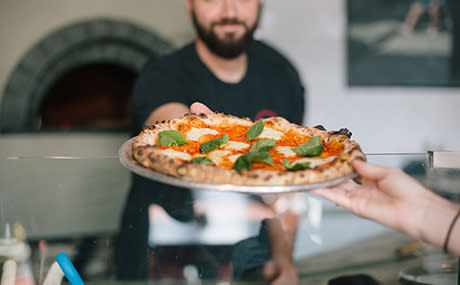 "[Urban Outfitters, Inc.] partnership with Blue Rock dates to 2004 because of their integrity, expertise in all types of commercial construction, and ease in working with them," said Cueller. "We look forward to continuing our partnership with Blue Rock in the near future.  I would highly recommend Blue Rock Construction to any organization."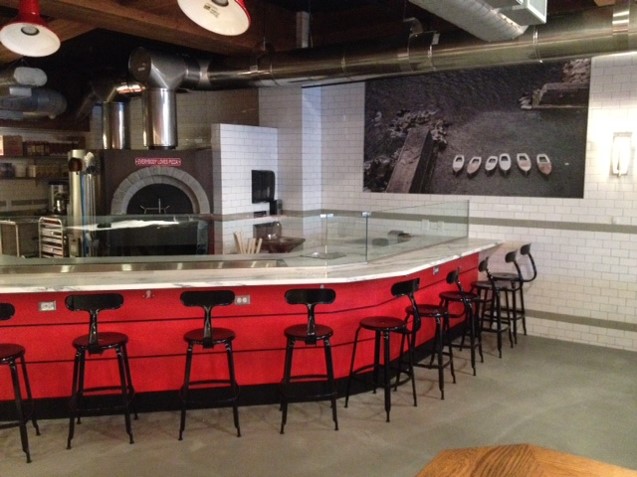 About Pizzeria Vetri
Pizzeria Vetri celebrates the art of authentic pizza making. Simple food made exactly the right way, using the best and freshest ingredients, served in a space where all are welcome. Come by, pull up a seat at our open kitchen pizza bar and see what happens when good food, good drinks, and good people come together.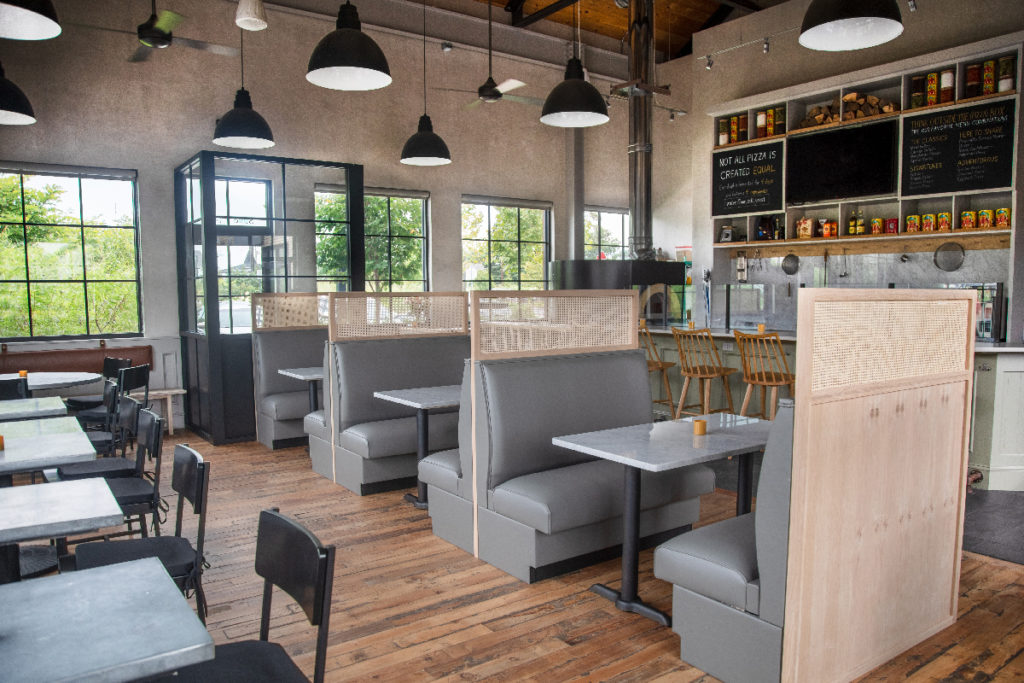 Thank You
Blue Rock enjoyed another successful project for Pizzeria Vetri by partnering with some of the best companies in the business. Blue Rock extends our appreciation to the following organizations for a job well done!
Budget Maintenance • Builders Inc. • Carter Mechanical • CBRE Property Management • Creative Architectural Metals • Delaware Valley Remediation • ECS Mid-Atlantic, LLC • Glazing Concepts • ICI Flooring • James Flooring Covering Inc.• M.A. Yeakel Sons Inc.• NECCO • Oliver Fire Protection • Parissi Electrical • Reckus Construction Company • The GreenBench Companies • Upper Merion Township • US Sign and Mill • Van Eerden Coatings Co.• Wurz Sign Systems LLC • York Roofing • Zebby Sulecki, Inc.