Mack Trucks Making Headlines with Blue Rock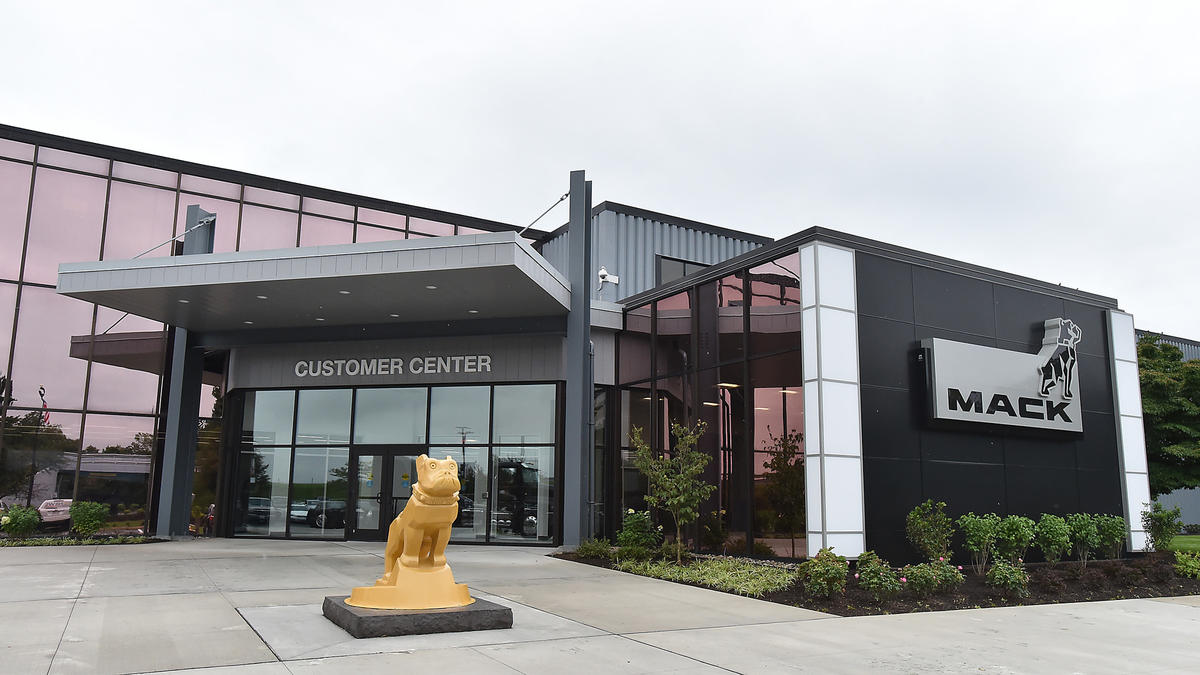 (Photo: APRIL GAMIZ / THE MORNING CALL)
Big news continues to roll out from Mack Trucks in Macungie, PA.
Last week, The Morning Call newspaper featured the company's newly remodeled 160,000-square-foot Mack Customer Center.  Blue Rock delivered great work while reconstructing the entry plaza and exterior truck display area.
Click HERE to read the article that also includes an impressive slide show and video.
On Wednesday, September 13, Mack will unveil its "next-generation highway model" to the world.
"This is what all of our work at Macungie has led to," said Project Manager Tom Gutherman. 
Currently, Blue Rock is busy working on Mack's 10,800-square-foot Audit Building, which should be completed by the end of October.
In June 2016, Blue Rock began updating Mack's one-million-square-foot facility that was built in the early 1970s. Three additions to the facility – Southwest (12,400 SF), Southeast (50,308 SF) and East (9,800 SF) – are already substantially completed.