Blue Rock builds CarbonLITE's first recycling plant on the East Coast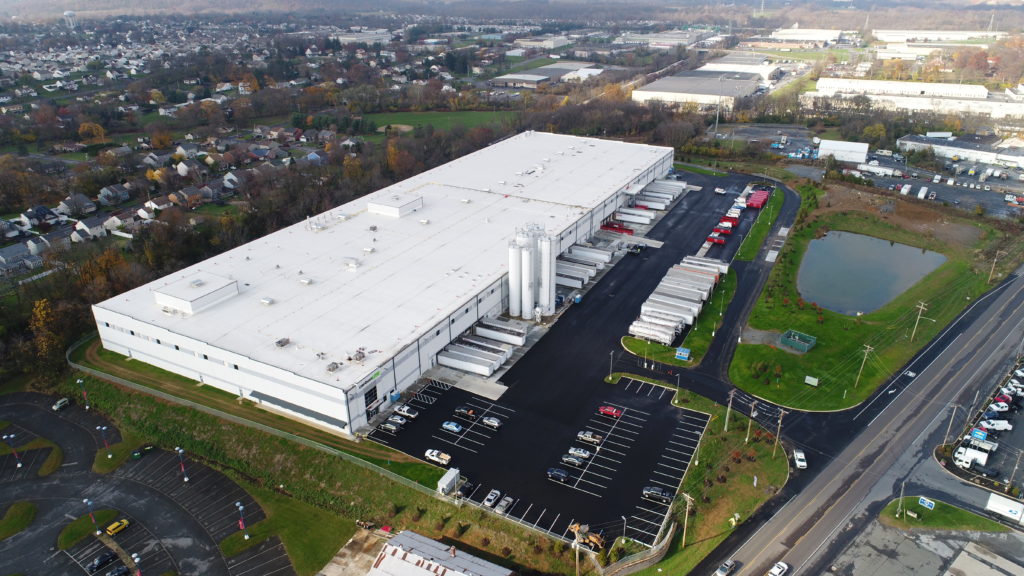 Client:                    CarbonLITE
Project:                  Manufacturing Facility
Location:               Muhlenberg Township, PA
Size:                         270,000 square feet
Architect:              MHA Architects
Responsibility:   Construction Manager
Blue Rock was proud to partner with CarbonLITE, the world's largest bottle-to-bottle plastics recycling company, to deliver its third facility in the U.S. and first on the East Coast.
The new 270,000-square-foot plant at Berks 61 in Muhlenberg Township, Pa., recycles plastic bottles into material that can be used to create new plastic bottles with integrated recycle content.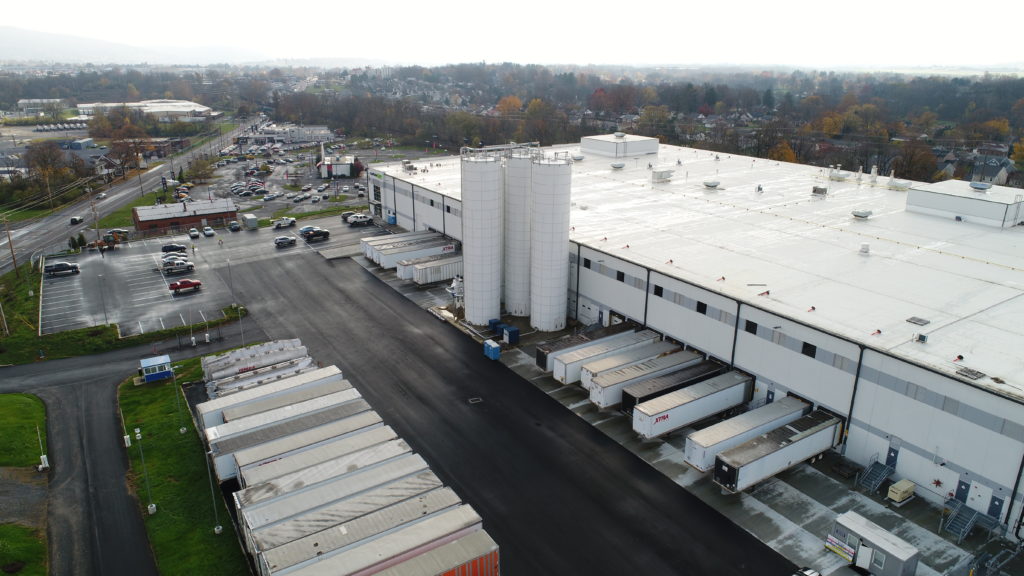 "CarbonLite was very impressed with Blue Rock's high level of professionalism throughout all phases of the project," said Vijendra Siddhi, Vice President, Engineering, for CarbonLite Industries LLC.
"The highly specialized project included design, engineering, procurement, sub-contracting, construction management, project management, site supervision, permit, inspection and closeout. They were responsible for the construction of the building, offices, MEP, and site work."
The building features:
Precast concrete walls
36' clear height
TPO roof
ESFR sprinkler
LED lighting with motion sensors
42 dock positions
3 drive-in doors
7,000 Amps with the Cogen supplemental power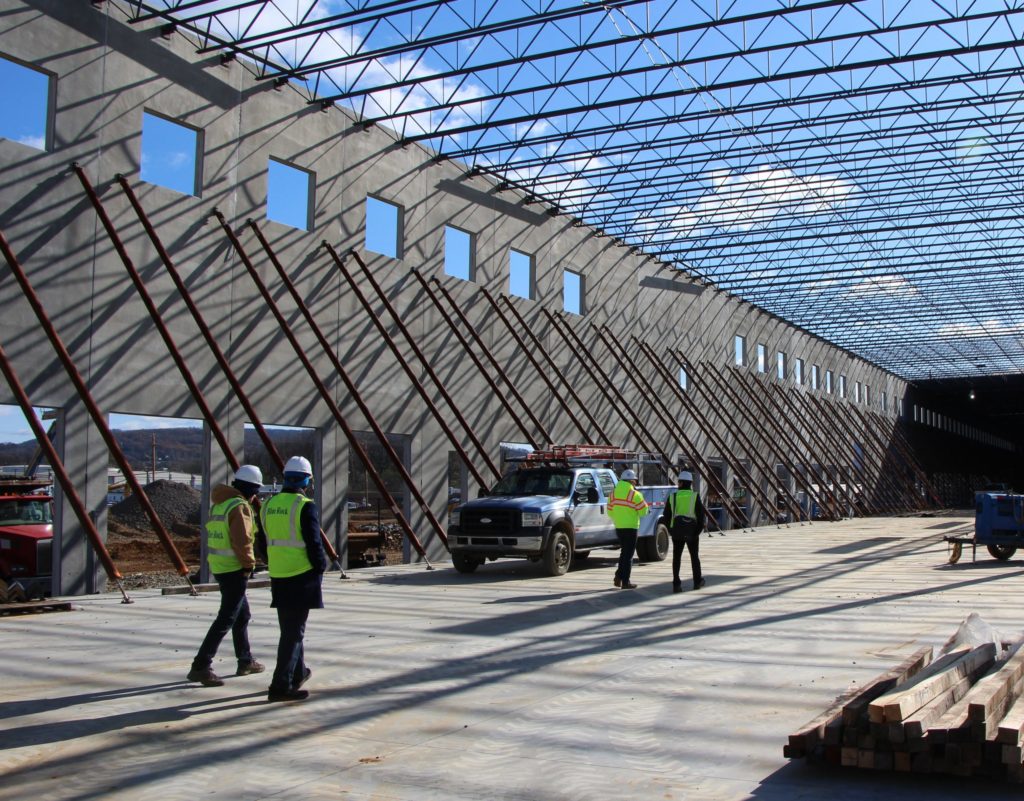 "One unique challenge for this project was the large electrical power need," said Senior Preconstruction Manager Jon Fisher.
"CarbonLIite required 7 megawatts of power, and the design team had to evaluate the use of an onsite Cogen plant to produce the additional power they require beyond what the power company could provide from the grid."
Blue Rock also provided tenant improvement work that included MEPs to all the process equipment and an office and lab area.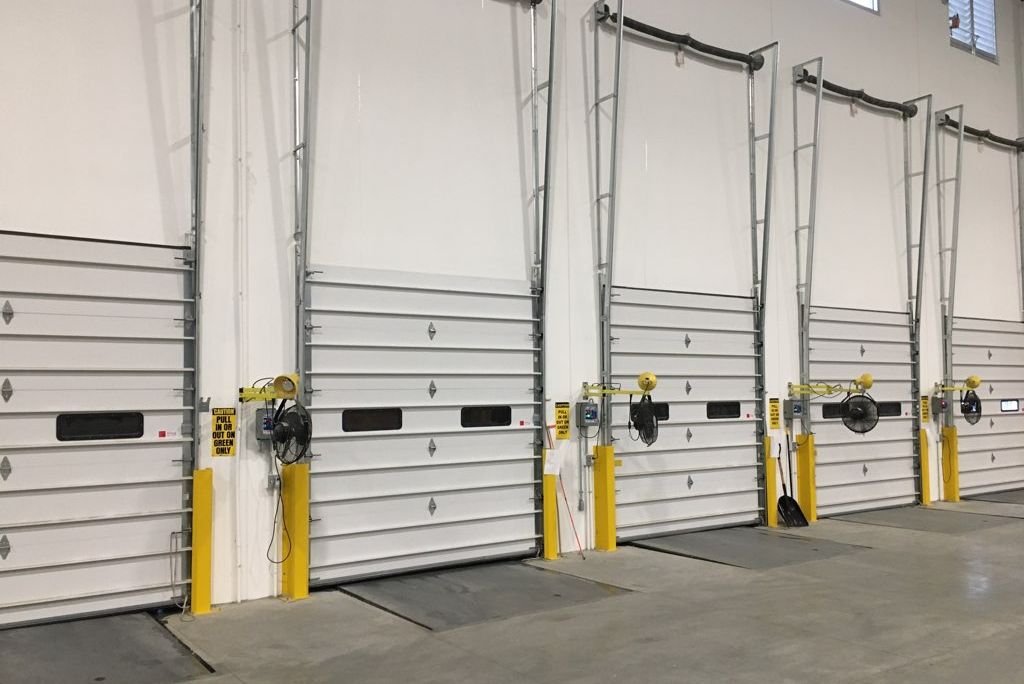 "Blue Rock not only delivered the highly technical building within the time allotted but also helped us value engineer this facility to help keep the cost within budget," said Siddhi. "This was done without sacrificing quality.
"Ross Jarsocrak, Eric Wily, and Zach Covaleski were great team members to work with. Blue Rock Construction was the right choice for our company and would recommend them to others seeking a top-quality, professional construction-management team."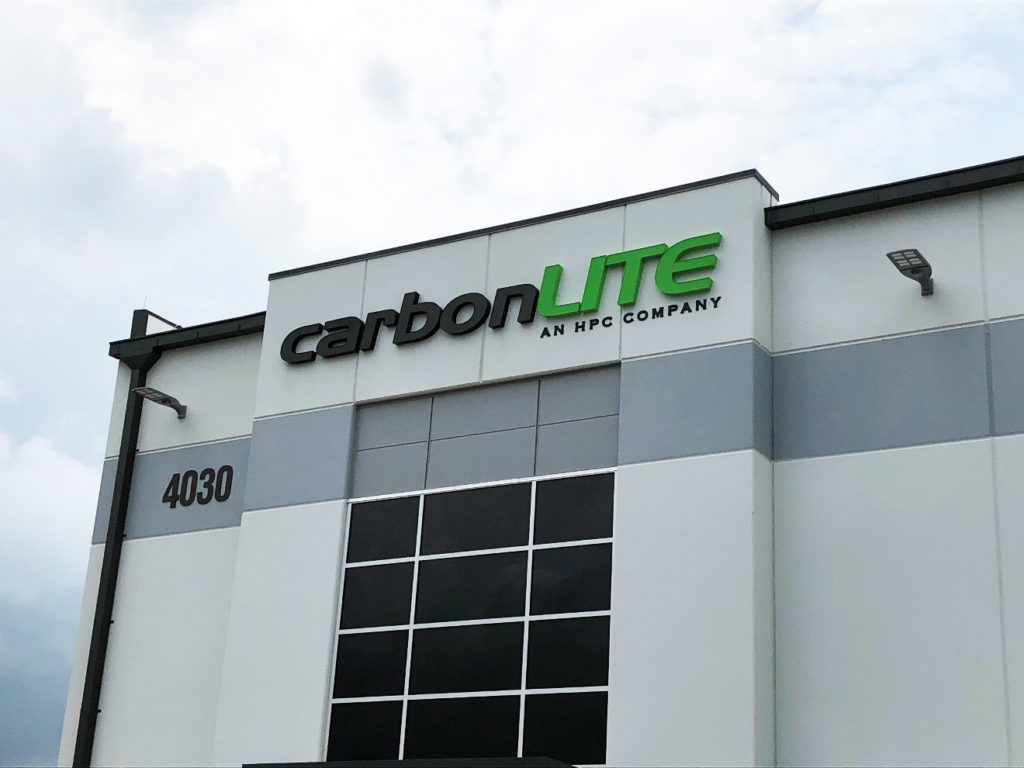 Thank You
Blue Rock enjoyed a successful project for CarbonLITE by partnering with some of the best companies in the business. Blue Rock extends our appreciation to the following organizations for a job well done!
Advanced Cleaning Solutions • All American Concrete • American Overhead Door & Dock, Inc. • Anchor Fire Protection • Armor Masonry • Berks County Conservation District • Bogia Engineering • Builders Door • Castetter Masonry LLC • Chris Childs Contracting • C.M. High, Inc. • Comunale Fire Protection • Fast Signs • Godshall's Landscaping & Hydroseeding • Greenman-Pedersen, Inc. • Ira G Steffy & Sons, Inc. • J. L. Uhrich Co., Inc. • Kevin T. Fogerty Law Offices • Kleinfelder • Liberty Excavating • Lift, Inc. • Margulies Hoelzli Architecture • M.A. Yeakel Sons, Inc. • Metropolitan Edison Co. • MM Industries • Mogel Fire Protection • Morris Black • Muhlenberg Township • Northeast Precast • Pro Precision • Promax Fencing • Protek Roofing • Smith/Roberts & Associates, Inc. • Tom Adams Flooring • TraCorp, Inc. • UGI Corporation • Van Eerden Coatings Co. • Weavers Glass • White Contracting • Williams Scotsman, Inc. • Wily Roofing