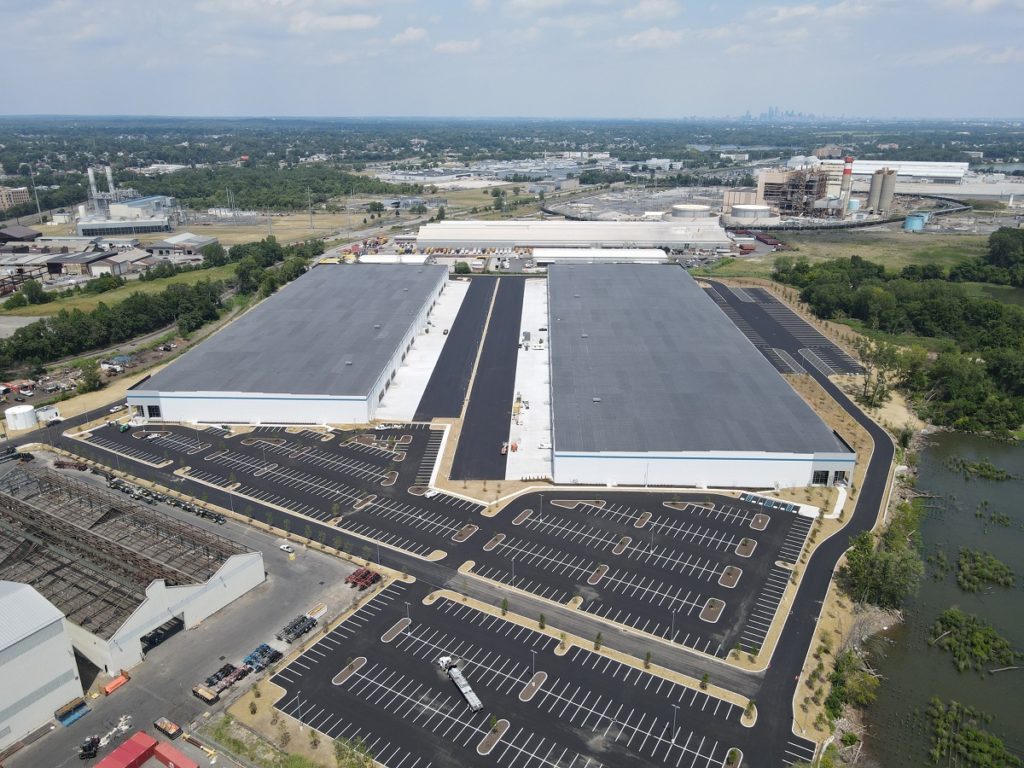 Client:                     Alliance HP
Project:                  Delco Logistics Center
Location:               Eddystone, PA
Size:                         Building 1: 350,000 SF; Building 2: 420,000 SF
Architect:              Ruggieri & Partners
Responsibility:   Construction Management
Blue Rock enjoyed a great partnership with Alliance HP while delivering two industrial distribution buildings totaling 770,000 square feet at Delco Logistics Center in Eddystone, Pa.
The 64-acre, infill development site sits near the Philadelphia Airport, the Port of Philadelphia, and the intersection of I-95 and I-476.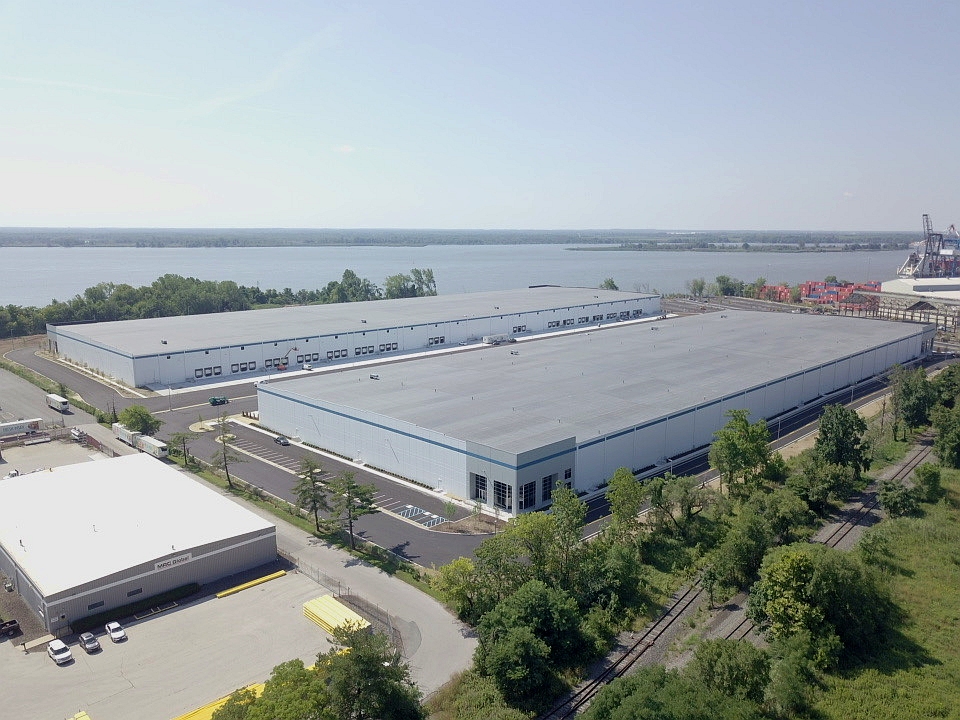 "The recently completed design and construction of our Delco Logistics Center in Eddystone was a great success," said Max Ryan, Director of Development for Alliance Partners HSP. "The team overcame numerous challenges to complete the project on time, and they were one of the most talented groups I have ever worked with.
"I am enjoying the other projects we have since started together and look forward to working with Blue Rock Construction on future projects."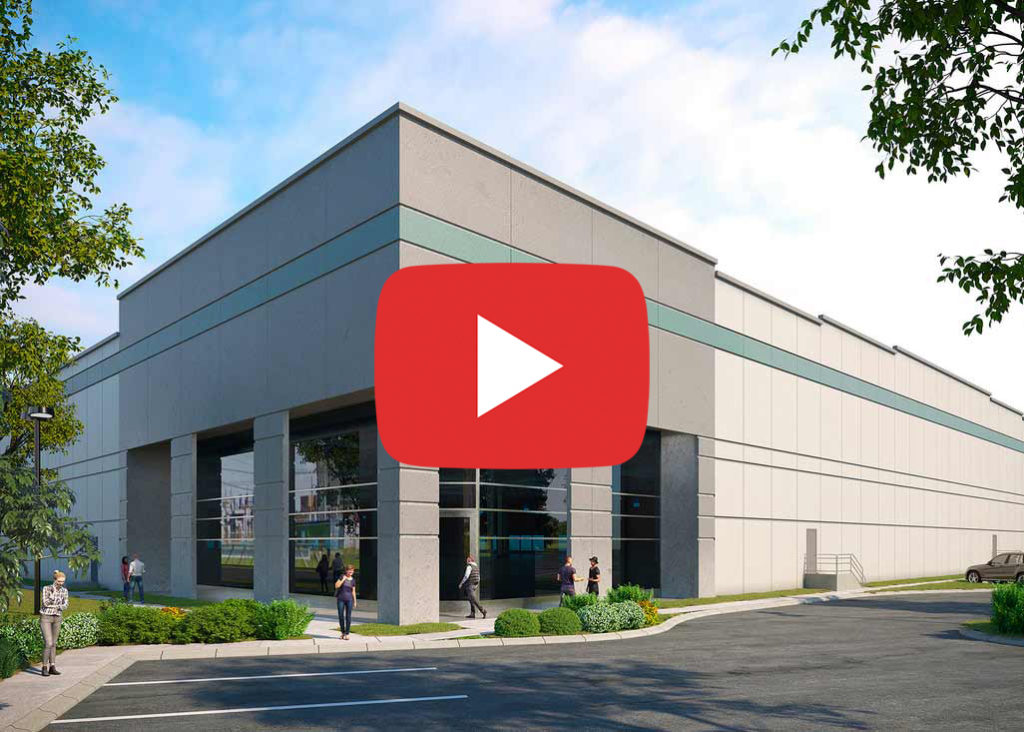 Building 1 is a 350,000-square-foot speculative warehouse with 36 loading dock positions with the capability to expand to 54.
Building 2 is 420,000 square feet with 48 dock positions that can expand to 66.
The project got underway on March 1, 2021, with the demolition of six existing building slabs and foundations – roughly 515,190 square feet – with additional demolition of existing site features and paving.
Redevelopment of the project site featured:
3 underground stormwater basins
2 retaining walls
150,000-gallon fire water storage tank with pump house
Ground improvements included the installation of nearly 10,000 controlled modulus columns under both buildings.
Blue Rock also completed road and infrastructure improvements surrounding the site on Second Street and Saville Avenue.
The Certificate of Occupancy for both buildings was issued in August.
About Alliance HP
Founded in 2009, Alliance HP is a vertically integrated commercial real estate investment firm. Alliance HP acquire, develop, reposition, lease, and manage a diverse range of assets, with a primary focus on industrial and office properties in the Greater Philadelphia and South Florida markets.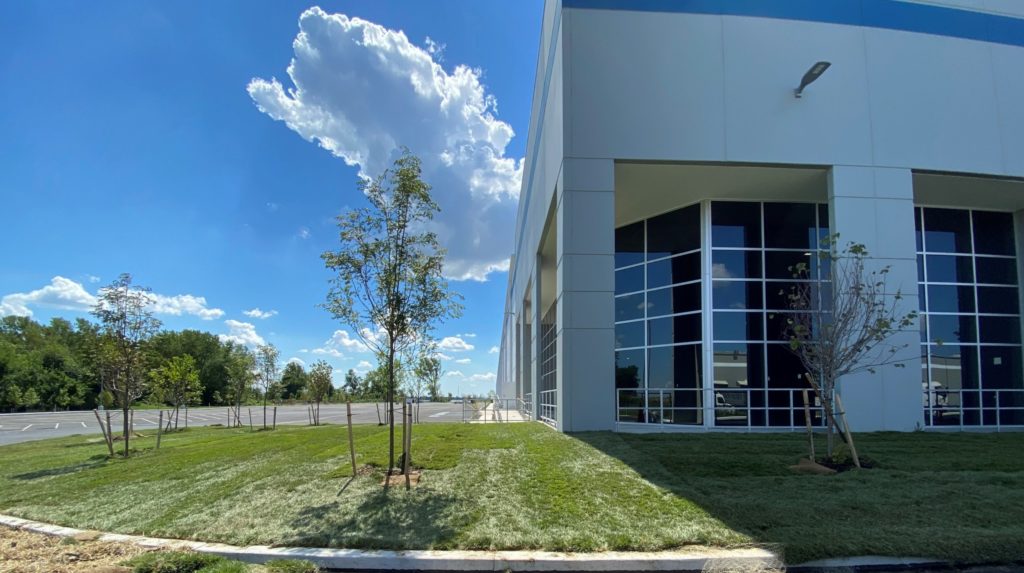 Thank You
Blue Rock enjoyed a successful project for Alliance HP by partnering with some of the best companies in the business. Blue Rock extends our appreciation to the following organizations for a job well done!
Alliance Environmental Systems • American Overhead Dock and Door • Bohler Engineering • Budget Maintenance • Clean As A Whistle • DGI Menard • Diamond Materials • Eddystone Borough • Fabcon Precast • Forcine Concrete & Construction Company • Four Quarters Mechanical • Frank Masonry • James D. Morrissey Inc. • Jersey Fire Protection • Joffee Millwork • Kenric Steel • Land Tech Enterprises • McCombs Steel • Ocean Coast Electric • Perfect Touch Landscaping • Pro Precision • ProTek Roofing • Ruggieri & Partners • SMBH Structural Engineering • Superior Sealing Services • Township Fence • Trozzi Construction Company • Van Eerden Coatings Co.