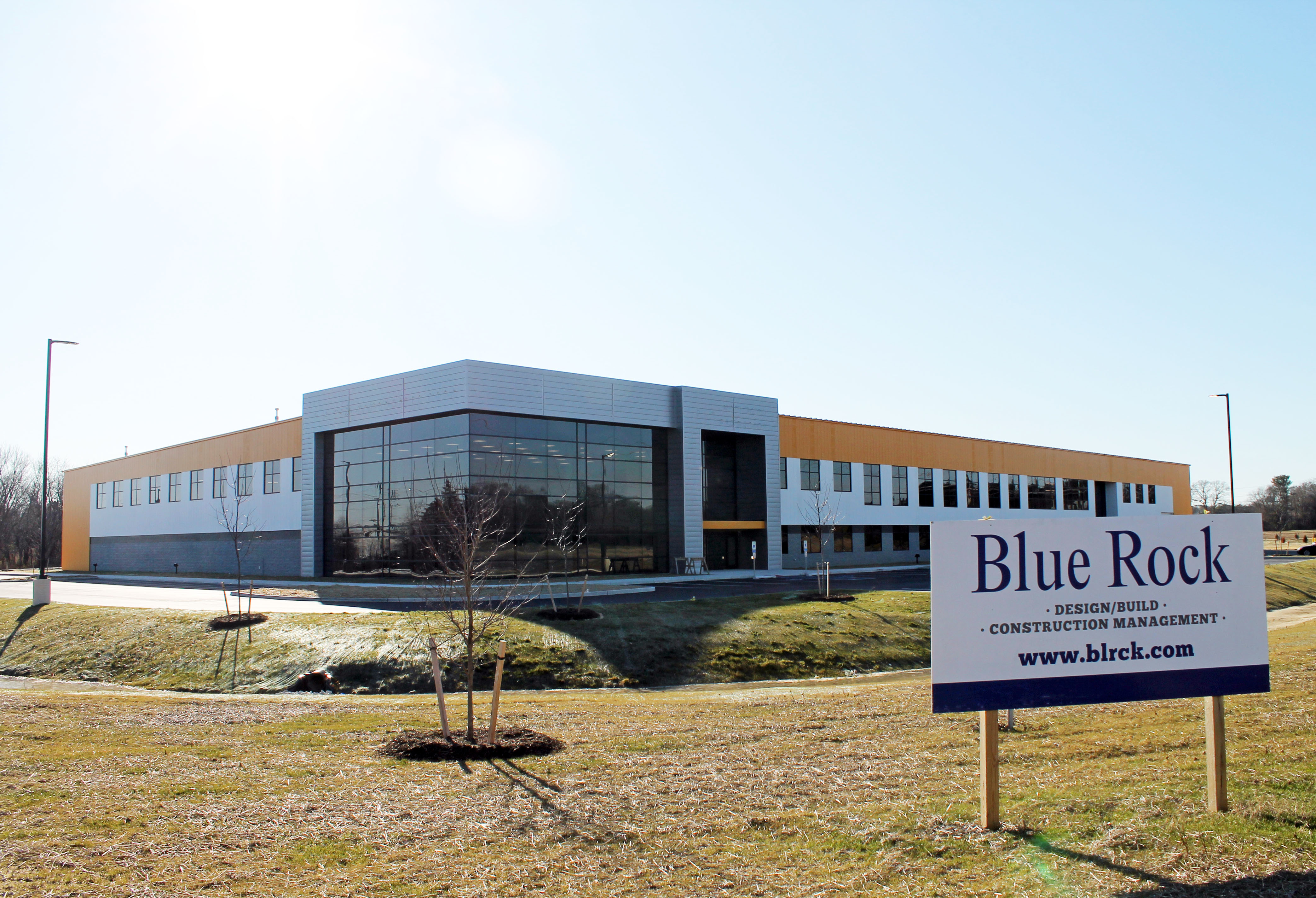 Location: Vineland, NJ
Responsibility: Construction Management
Architect: Manders Merighi Portadin Farrell Architects
Construction period: 11 months
South Jersey Glass & Door, a very dependable contractor that has delivered several high-quality products for Blue Rock projects for many years, is also a great client.
Blue Rock completed a new 70,000-square-foot headquarters for South Jersey Glass & Door in Vineland, NJ, just a half mile away from its previous location.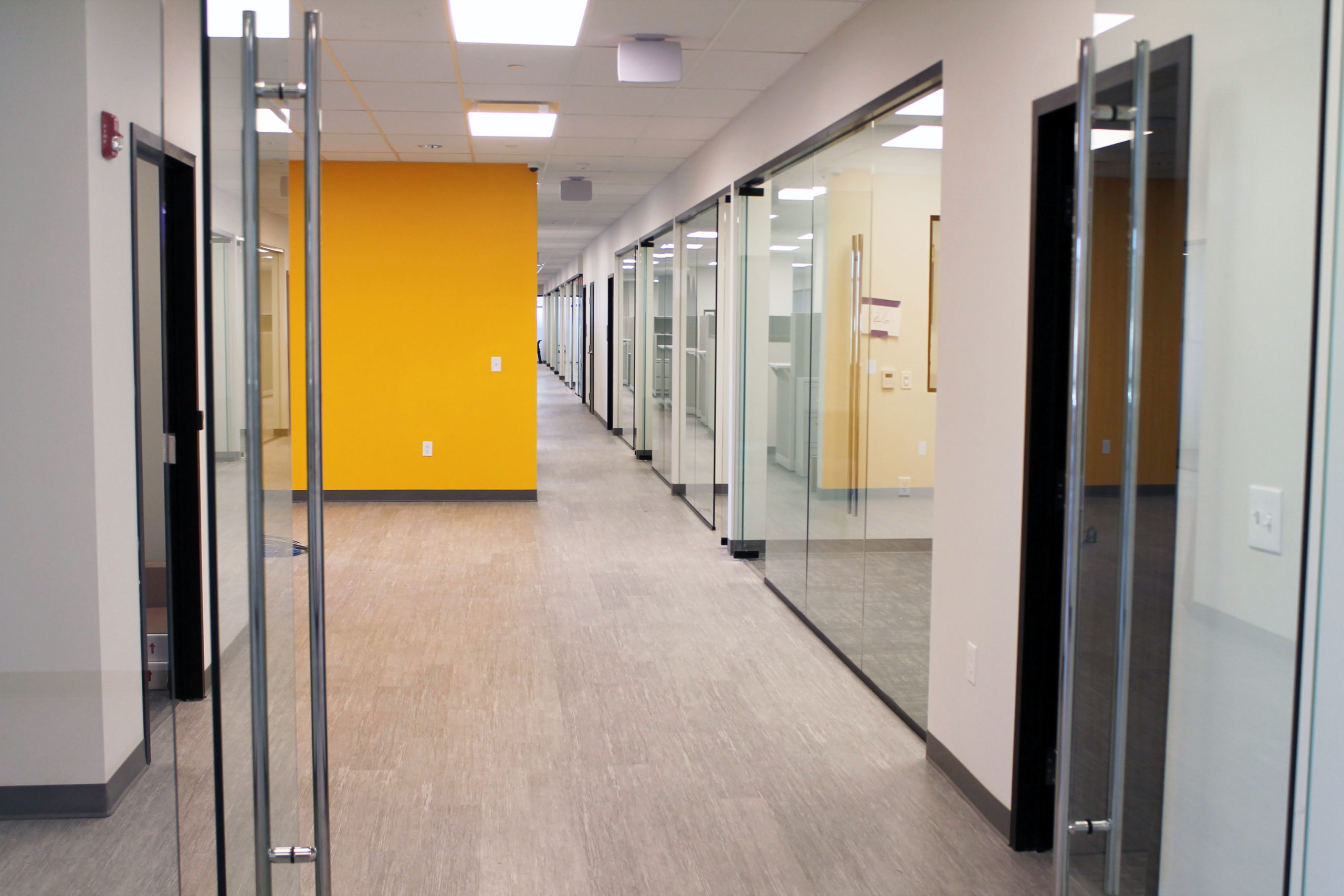 "Your company was recommended by many in our estimating and project management departments as a great General Contractor to work for, and with the belief that you would do a wonderful job when it came to our own project," said Jodi Trivellini, who, along with her brother Matt Mufalli, runs  South Jersey Glass & Door together with their amazing team.  "I have to say, they were absolutely right!
"From the very beginning of the process, starting with [Blue Rock Senior Vice President] Jason Quenzel, it was evident that we made the right decision in hiring Blue Rock. Your team was extremely professional, on top of every detail in the construction process, and very easy to deal with."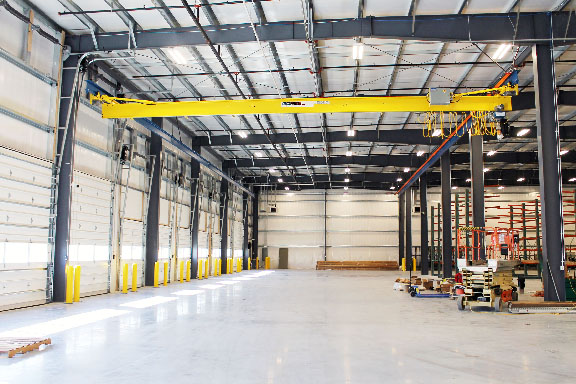 The new facility, which covers approximately 26 acres, features:
26,000 square feet of office space
A unique showroom lobby, approximately 2,000 square feet
50,000-square-foot warehouse
Work space for fabrication and assembly of glass and glazing systems
Six loading docks
Six garage-style, drive-in doors
And like many Blue Rock projects, South Jersey Glass & Door provided first-rate glazing for their new facility.
Construction was completed within 11 months.
"With every question we had, your team had a timely answer for us and their transparency throughout the process never left us guessing and in control of our project," said Trivellini.  "We trusted every person who worked on the project and are grateful for the outstanding job that they did.
"We are so thankful to Blue Rock for not only building us the best possible building, but in completing our project close to a month ahead of schedule. It is easy to understand why Blue Rock is at the very top of their field!"
Thank You
Blue Rock thanks the following companies for their high-quality, professional work for South Jersey Glass & Door:
American Overhead Doors & Dock  •  BCCLT Inc. •  Brecknock Builders  •   Brewin Flooring  •  Butler Manufacturing  •  Chalow Electric  •  Dabmar Company  •  Erco Ceilings  •  Extreme Builders  • Fabbri Concrete & Masonry  •  Gaudelli Brothers  •  Homestead Plumbing & Heating  • Jersey Fire Protection Corp  •  Kenric Steel  •  Land-Tech Services  •  Little Washington Fabricators  •  Manders & Merighi Portadin Farrell Architects, LLC  •  Markel Sales Associates  •   May Cabinets, Inc.  •  Metal Structures, Inc.  •  Perfect Touch Landscape & Irrigation  •  Protek Roofing  •  Sansalone Excavating   •  Schindler Elevator Corporation  •   South Jersey Glass & Door  •  Superior Sealing  Services of Delaware  •  Township Fence Inc.  •  Tracorp  •  Van Eerden Coatings Company  •  Vineland Township