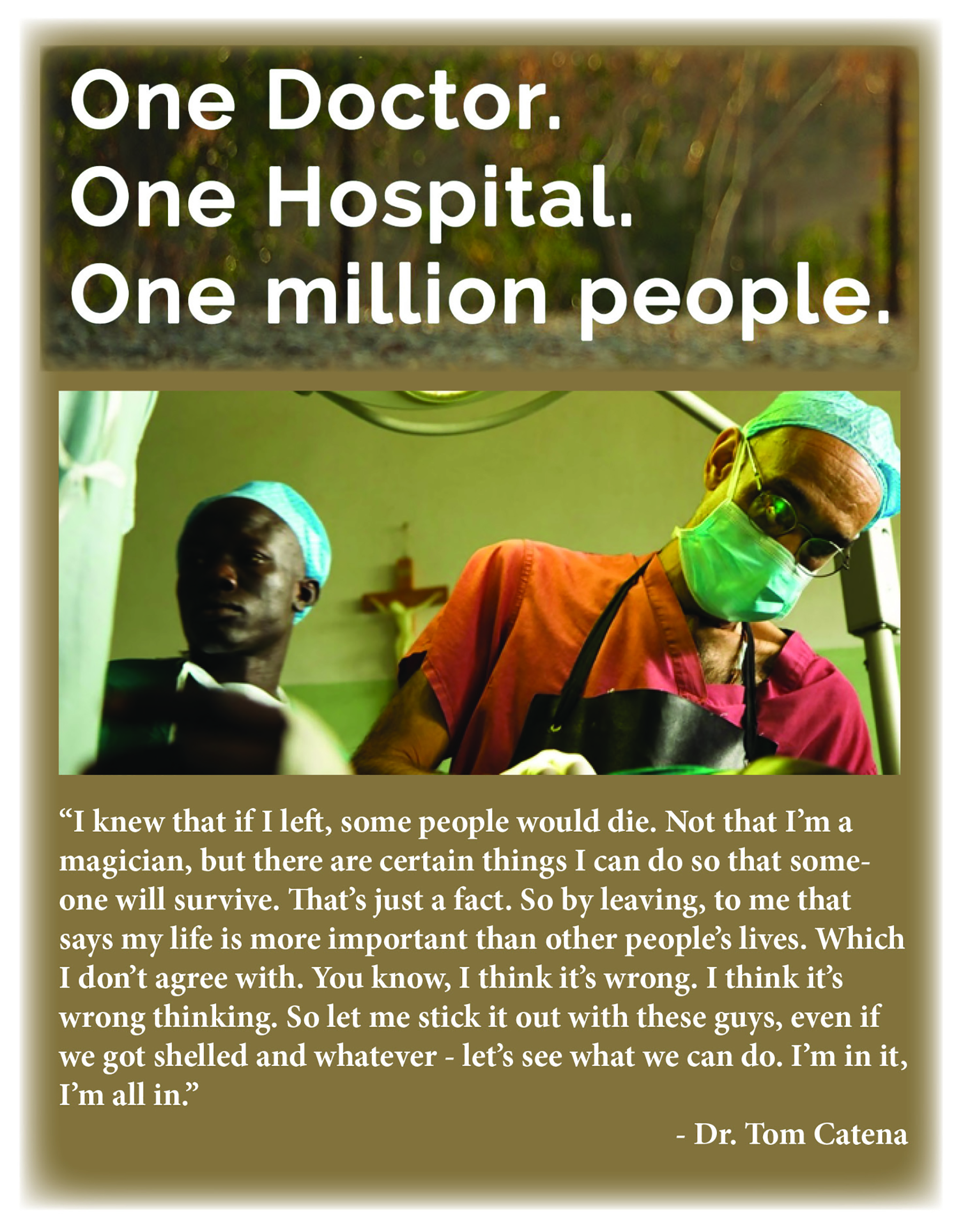 Join us at Makefield Highlands Golf Club in Yardley, PA, on Thursday, October 4, 2018  for the Second Annual Blue Rock Golf Outing to support Dr. Tom Catena, an amazing American physician saving thousands of lives in the war-torn Nuba Mountains region of Sudan.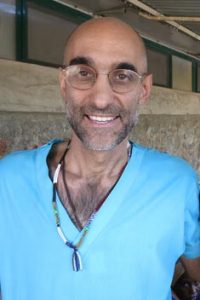 For the last 10 years, Dr. Catena – "Dr. Tom" to locals – has been the only physician on-call 24 hours a day, seven days a week at the Mother of Mercy Catholic Hospital to care for the one million citizens of Nuba amidst ongoing civil war.
All proceeds from the Blue Rock Golf Outing will benefit Dr. Tom at the 435-bed hospital.
Steve Kettelberger, President of Blue Rock, and Dr. Tom first met while playing football at Brown University.
In 2014, Steve renewed his relationship with Dr. Tom at the National Football Foundation Annual Awards Dinner where Dr. Tom was awarded the NFF Gold Medal for his heroics in Sudan.
"We're in a place where the government is not trying to help us," said Dr. Tom. "It's trying to kill us."
Last year, Dr. Tom was named the Aurora Prize Laureate among more than 550 nominations submitted from 66 countries "for rekindling faith in humanity."
Please join us October 4 for a great day of golf and camaraderie while helping Dr. Tom save the lives of many people of the Nuba Mountains.
Click HERE for registration and sponsorship form.
Also, we are seeking prize baskets and raffle items for the charity golf outing.  Baskets, gift cards, products and services are always very popular, and your donation would be very much appreciated.
If you are able to donate or have any questions, please contact Christine Anderson at canderson@blrck.com or call (267) 753-9900.