Why Choose Blue Rock?



 A TRACK RECORD OF SUCCESS
We bring a passion for building to everything we do.  We have a proven record of accomplishment and meeting or exceeding our client's expectations. We ensure that all projects are done with utmost professionalism, in a safe manner, bringing quality and value to our clients and their business portfolio.
HONEST AND DEPENDABLE
Honesty and timely communications are the cornerstone of our firm.  We complete our projects with integrity and a fair but firm business philosophy, not just with our clients, but also our suppliers/vendors and subcontractors. We have thousands of successful projects completed – thanks to our many repeat clients, and our suppliers/vendors and subcontractors.
WE ARE ALWAYS IMPROVING
We are committed to meeting all project timelines and budgets in a safe manner with quality construction. We constantly strive to bring the best technology, business support platforms, tools, and, most of all, the best employees in the business to constantly improve our level of service.
Third Annual Blue Rock Golf Outing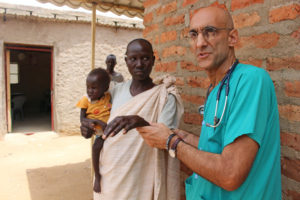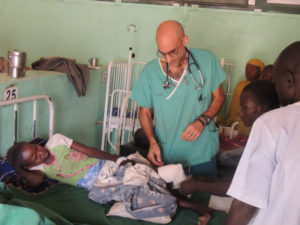 Join us at Makefield Highlands Golf Club in Yardley, PA, on Thursday, October 10, 2019 for the Third Annual Blue Rock Golf Outing to support Dr. Tom Catena, an amazing American physician saving thousands of lives in the war-torn Nuba Mountains region of Sudan.
For over 10 years, Dr. Catena – "Dr. Tom" to locals – has been the only physician on-call 24 hours a day, seven days a week at the Mother of Mercy Catholic Hospital to care for the one million citizens of Nuba amidst ongoing civil war.
All proceeds from the Blue Rock Golf Outing will benefit Dr. Tom at the 435-bed hospital.Click HERE to read more, including registration and sponsorship opportunities.